WELCOME TO THE FIRST-EVER, VIRTUAL GOVERNMENT IT EVENT!
DECEMBER 8-10, 2020
We are living in unprecedented times. As government IT professionals, you are doing the critical work of keeping government innovative and responsive to the immediate needs of citizens at the local, state and national level.
For 39 years, the Government IT Symposium has served as a chance to come together and think critically about the challenges and issues we face in government, as you discover innovative and collaborative solutions for the public good. This year, we invite you to join us in a new virtual environment – one that keeps our communities safe, while also providing dynamic content and access to cutting-edge professional resources for rapidly changing times.
As one of the longest-running & largest government IT events in the nation, the Symposium continues to live up to its reputation for being a high-quality learning and key relationship-building event, bringing together over 1,000 IT leaders and professionals from across the spectrum of government agencies and systems, along with their private and civic sector partners.
With the theme of Collaborate. Innovate. Serve., this year's Symposium will address critical and timely issues for multi-function, multi-sector government audiences. This is THE place to join your colleagues and focus on using IT innovations, integration and intelligence to support the public good!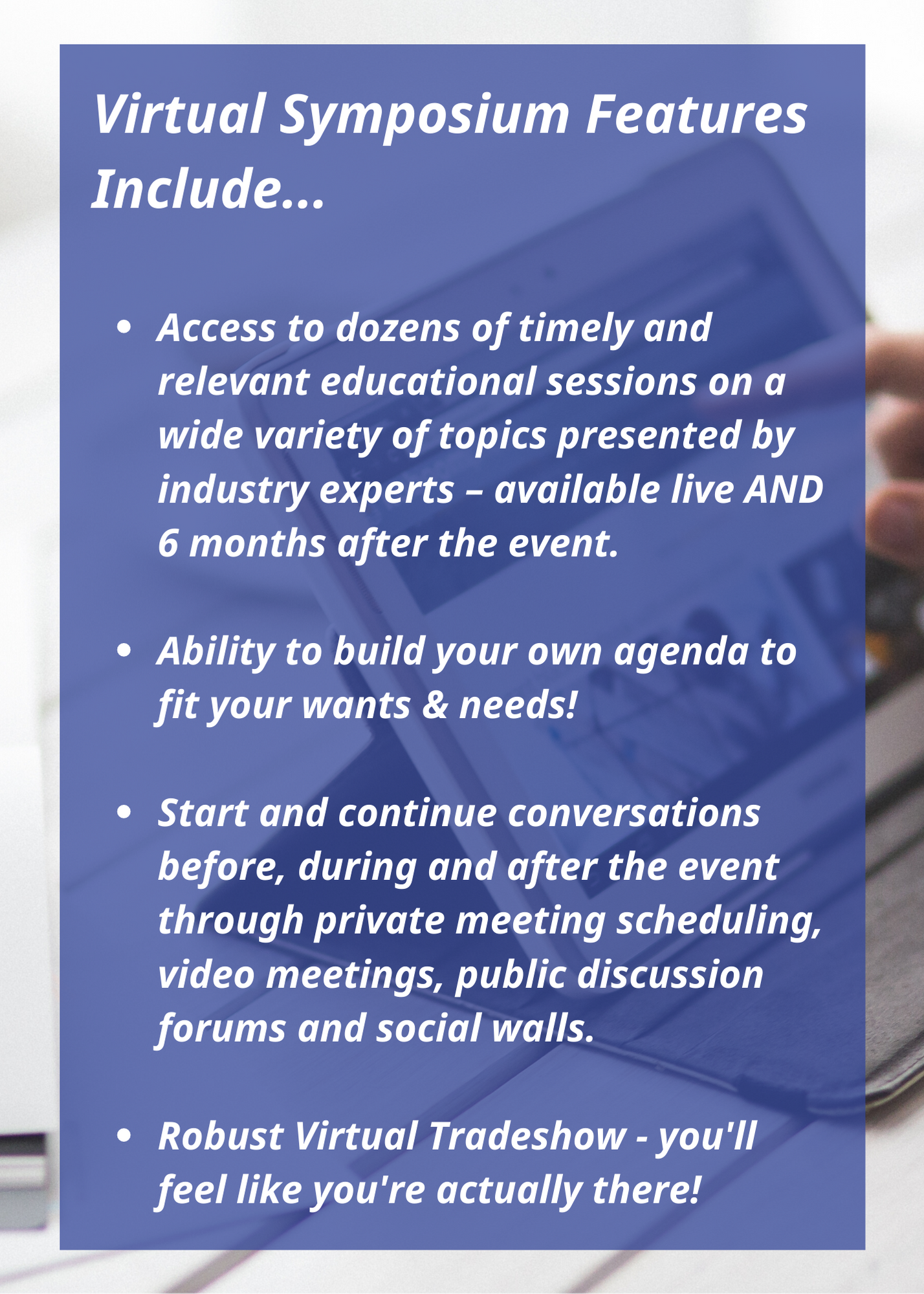 Thank You To Our 2020 Pinnacle Sponsor!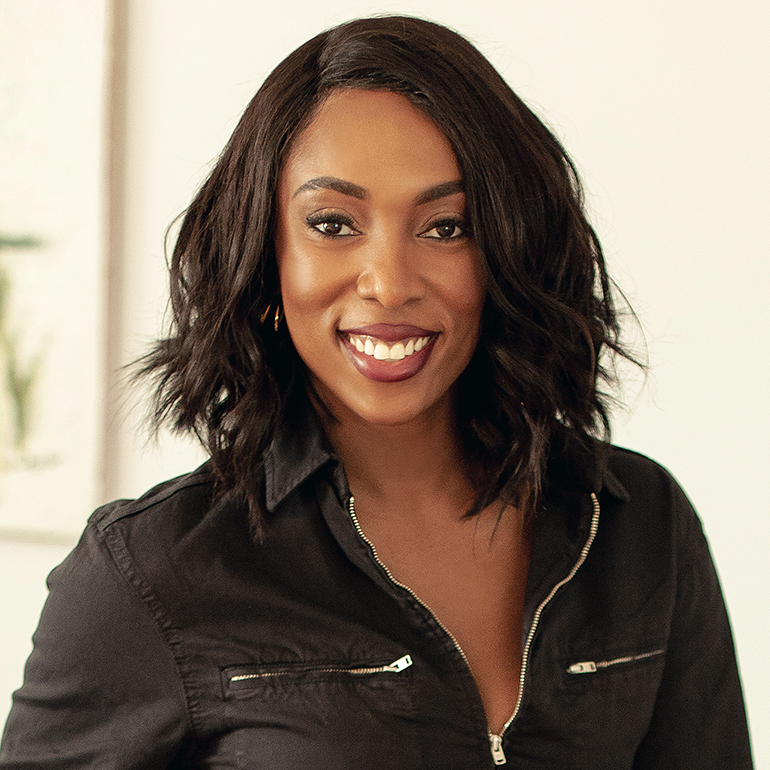 About Jessica O. Matthews
Innovator and CEO, Uncharted Power
Jessica O. Matthews 
Tuesday, December 8th from 12-1pm
Innovating During Times of Adversity: Turning Adversity into Vision
COVID-19 is unsettling for everyone, but the impact is even greater for underserved communities. Government agencies hold an important role in coming together to create solutions that enhance the lives and health of marginalized citizens. The public sector at all levels can take important steps to expand innovation, collaboration, and service to ALL communities. Jessica O. Matthews, a black female founder and CEO of Unchartered Power, chose to build her company in Harlem to encourage diverse decision-making and uplift the surrounding community and local government. In this talk, Jessica will share:
Her own struggles to succeed in a traditional technology-based industry and how everyone can discover ways to combat intrinsic biases and use this struggle as a means to cultivate innovation and creativity within
The challenges and gaps in access to information, education, and opportunity that she sees first-hand being immersed in this epicenter of diversity – and what governments can do to expand their service to those who are underserved, including a real-world case study of a success story
Andy Zimney 
Thursday, December 10th from 9:30-10:30am
Building A Culture of Innovation
Innovation is not an initiative or a task force—it is a way of operating. To successfully ride the modern seas of change and ambiguity, leaders must cultivate a culture designed for innovation. Blending wisdom from top leadership practices, neuroscience, and applied improvisation, this session will equip you with the 4 key practices of innovative cultures. We'll explore the key behaviors that change-oriented teams use to build bridges to greater value and the strategies that change-resistant teams use to defend the status quo.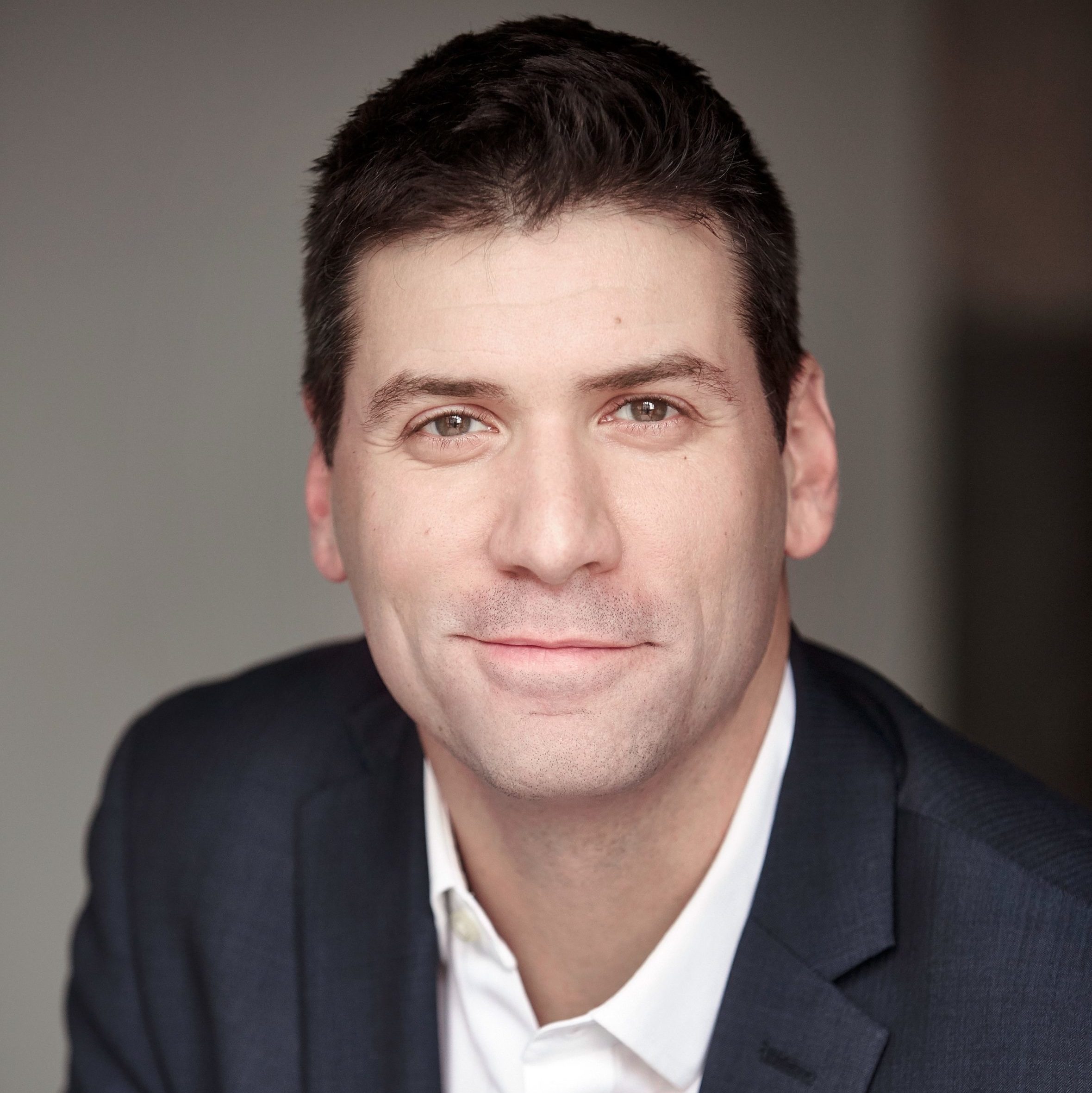 About Andy Zimney
Principal Advisor and Team Performance Coach

FEATURED PANEL PRESENTATION
Crossing State Lines – An Inspiring Exchange with Neighboring State CIOs
Wednesday, December 9th from 9:30-10:30am
Join us for this unique and lively conversation between Tarek Tomes, Minnesota State CIO and Shawn Riley, North Dakota State CIO. Moderated by Minnesota journalist and TV personality Jana Shortal, discover how these neighboring technology leaders have chosen to invigorate their state's technology vision, maneuver the current challenges of COVID-19, navigate in the uncertainty of the economic and political landscape, and leverage opportunities by sharing innovation to improve services for all citizens.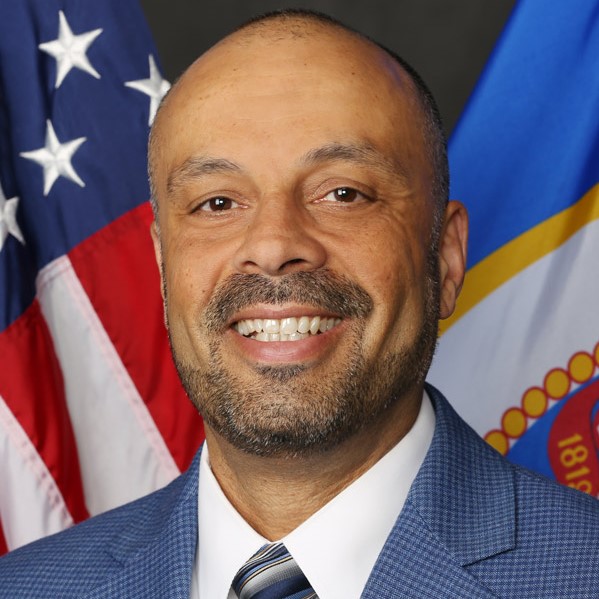 About Tarek Tomes
Minnesota's State Commissioner and Chief Information Officer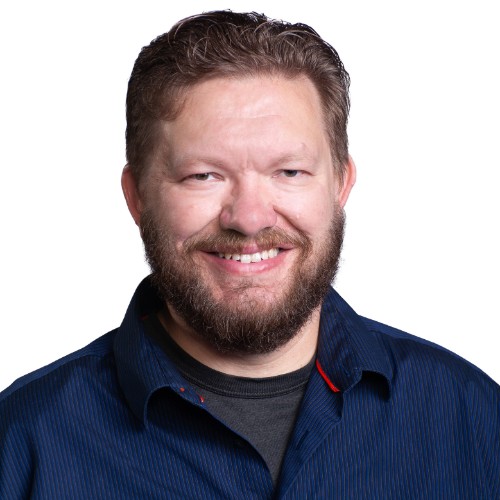 About Shawn RIley
Chief Information Officer of North Dakota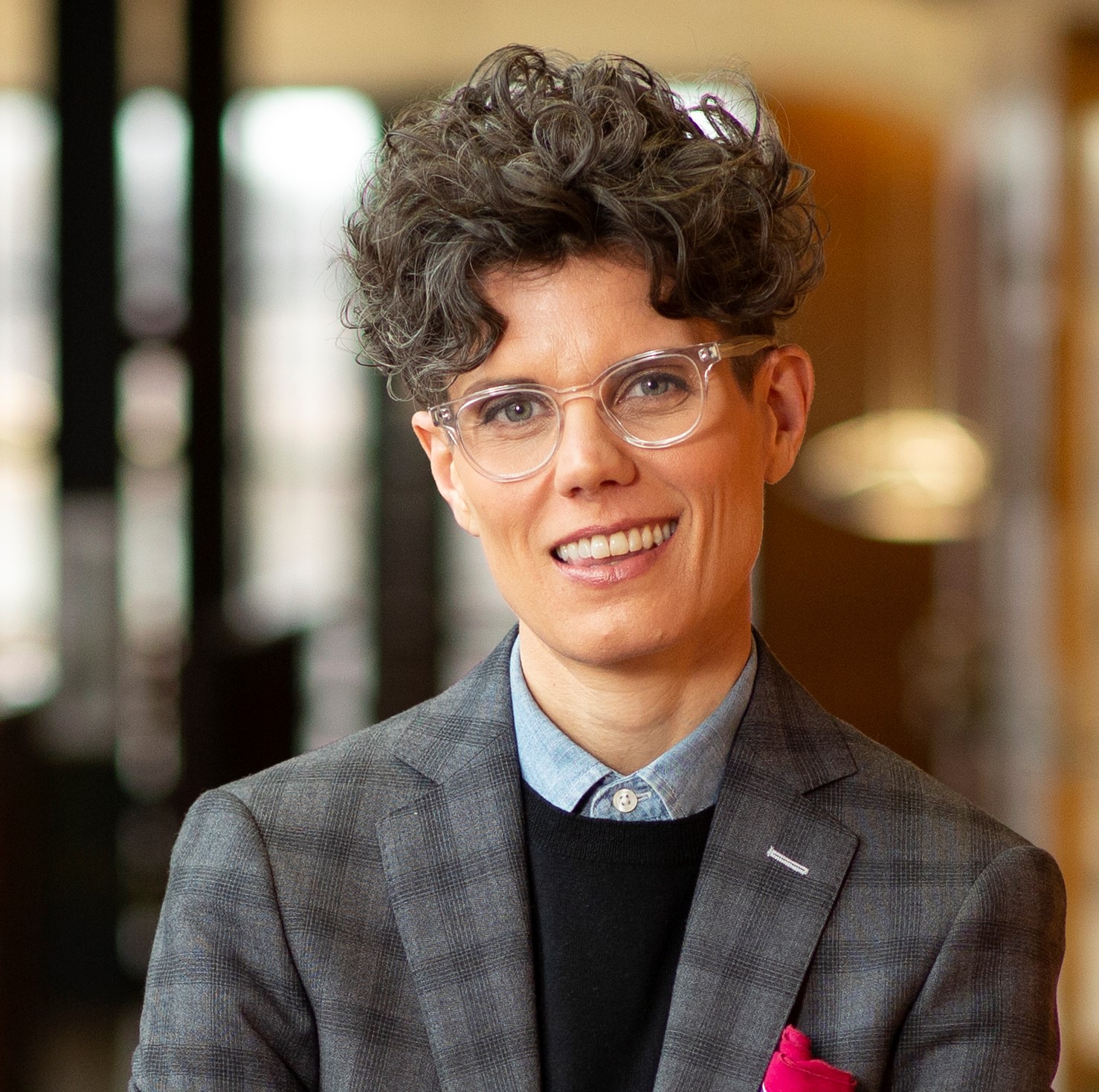 Moderated by Jana Shortal
2020 ATTENDEE REGISTRATION

Attendee registration is NOW OPEN for the 2020 Government IT Symposium!

The three-day conference pass includes access to all live and recorded content for up to a year following the event.
TUESDAY, DECEMBER 8th, 2020
Virtual Tradeshow will run from 11-3:30 p.m. 
| | |
| --- | --- |
| Time | Event |
| 11:45- 1 p.m. | Welcome, opening comments & keynote presentation by Jessica O. Matthews |
| 1- 1:30 p.m. | Symposium Experience (Tradeshow, GOVIT Nominees) |
| 1:30- 2:15 p.m. | Concurrent Sessions |
| 2:15- 2:45 p.m. | Symposium Experience (Tradeshow, GOVIT Nominees) |
| 2:45- 3:30 p.m. | Concurrent Sessions |
| 3:30- 4:15 p.m. | Plenary Session with Jim Daugherty, CIO of Illinois Department of Children & Family Services |
 WEDNESDAY, DECEMBER 9th, 2020
Virtual Tradeshow will run from 8:30-3:30 p.m. 
| | |
| --- | --- |
| Time | Event |
| 9:15- 10:30 a.m. | Welcome, opening comments & panel discussion with Tarek Tomes & Shawn Riley |
| 10:30- 11 a.m. | Symposium Experience (Tradeshow, GOVIT Nominees) |
| 11- 11:45 a.m. | Concurrent Sessions |
| 11:45 – 12:15 p.m. | Symposium Experience (Tradeshow, GOVIT Nominees) |
| 12:15- 1 p.m. | IBM Lunch Session |
| 1- 1:15 p.m. | Break |
| 1:15- 2 p.m. | Concurrent Sessions |
| 2- 2:30 p.m. | Symposium Experience (Tradeshow, GOVIT Nominees) |
| 2:30- 3 p.m. | Concurrent Sessions |
| 3- 3:30 p.m. | Plenary Session |
THURSDAY, DECEMBER 10th, 2020
Virtual Tradeshow will run from 8:30-12 p.m.
| | |
| --- | --- |
| Time | Event |
| 9:15- 10:30 a.m. | Welcome, opening comments & keynote presentation by Andy Zimney |
| 10:30- 11 a.m. | Symposium Experience (Tradeshow & Entertainment) |
| 11- 11:45 a.m. | Concurrent Sessions  |
| 11:45- 12 p.m. | Break/ Tradeshow |
| 12- 12:45 p.m. | Closing Remarks/ Golden GOVIT Awards/ Prizes |
GET ENGAGED 
The Government IT Symposium is about bringing people together – to connect with each other, find common ground and build a community of professionals engaged in making government and our communities better.
GET INSPIRED.
The Government IT Symposium will leave you feeling energized – being around like-minded people, hearing new ideas and seeing and experiencing new technologies will rejuvenate your focus, boost your morale and strengthen you commitment to your work.
BE INFORMED. 
There is so much knowledge and experience to tap into at the Government IT Symposium. Whether it's something you've been struggling with, something you've been curious about or something you want to know more about, you will find your answers here. Come and learn from national industry-leading experts as well as your peers next door.
JOIN US AS A 2020 SPONSOR
Gain multi-layered access to the Midwest's largest audience of government IT professionals as a 2020 Symposium Sponsor!
Sponsorships and exhibit space available on a first-come, first-served based. Limited sponsorships available. Contact Christopher Kohn at ckohn@fusionlp.org  or 952-885-7602 today!
WHY SPONSOR/ EXHIBIT:
Attendees Need Your Products and Services
Public and civic sectors invest billions of dollars every year on information and communication technologies and are relying more and more on private sector partners to provide these technologies.
Attendees are Decision Makers
More than 60 percent of attendees are in leadership, management or professional positions and are looking for new solutions to meet their needs.
Attendees Visit Booths
Almost 90 percent of 2019 attendees visited the exhibit area and 70 percent said that they found the exhibit hall instrumental in discovering new products and technologies.
Your Competitors Will Be There
In 2019, over 65 companies displayed their IT products, services and technologies. As the need for IT solutions in public sector services continues to grow, your company's presence will help provide additional solutions to improve the processes connecting government and its citizens.
Show your Support
Be identified among a core group of companies and organizations that are recognized as partners in the effort to help improve critical services for our communities.
"Cisco has been a sponsor of the MN Government IT Symposium for over 10 years. We have found this is to be the most effective event in Minnesota for reaching our public sector customers."
"The conference is a great opportunity to get the private and public sector to work together."
"We can create a place where vendors and the government entities that use their products can meet together and talk about them outside the procurement process and hopefully bring new solutions to bare for problems that we face."
Thank You, Promotional Partners! 
About GTS Educational Events
If you are a nonprofit or public sector group looking to create a conference, workshop or educational event with impact, look to GTS. We believe educational events are successful when participants learn and grow and then return to their organizations and communities to make them stronger. We look forward to continuing our work with the broad spectrum of organizations striving to make a difference for the people and communities they serve.
2020 Steering Committee
Alex Hepp, City of Hopkins
Bill Bleckwehl, Cisco
Dave Andrews, DEED
Jay Wyant, Minnesota IT Services
Jim Hall, Hallmentum
Matt Bailey, IBM
Melissa Reeder, League of Minnesota Cities
Nathan Beran, City of New Ulm
Sue Wallace, CompTIA Tech
Lisa Meredith, Minnesota Counties Computer Cooperative
Renee Heinbuch, Washington County/MNCITLA
David Berthiaume, Minnesota IT Services
Cory Tramm, Sourcewell Tech
Glen Gilbertson, Hennepin County
Chad Kummrow, Microsoft