A NEW year-round digital platform connecting you with local and regional government technology resources and opportunities! Explore the August 2022 content offerings below.
August Webinar 1: A Playbook to Transforming your Organization with the Cloud

Speaker: Jason Molten, Senior Solutions Architect at AWS 
Digital transformation is vital to keep services accessible to those who need them. The pandemic challenged state and local organizations to do just that. Those who adopted or were in the process of adopting the cloud were prime to meet this challenge. Join this fireside chat to hear Andrew Will-Holmberg, Cloud Leader at Minnesota IT Services, discuss their approach to modernizing with the cloud and how its enabling them to be more agile, elastic, and innovative.

August Webinar 2: Weaponization of Social Media

Speaker: Mary Frantz, CISO at Enterprise Knowledge Partners, LLC
This session will review the increase in cyberattacks, and level of sophistication, as social media manipulates human behavior to ignite harmful attacks on individuals and Enterprise networks. The session will cover how social media apps are used to steal credentials, followed by a simulated demonstration of how to inject login info, and a simulation of how attackers accumulate use data scraped or stolen from social media. Finally the session will conclude with how to mitigate cyber attacks through user training and the development of specific policies on internet blocking and mobile device management.
PODCASTS & VIDEO INTERVIEWS
Check out this great interview with Chris Dancy from the Mindful Cyborg!
Scalable Cybersecurity Services for Schools and Non-Profits Announced
News content provided by River Cities' Reader
The Department of Management Office of the Chief Information Officer (OCIO) is proud to announce expanded scalable security services for educational institutions and non-profit organizations in Iowa.
Iowa officially names new statewide CIO
News content provided by StateScoop
Matthew Behrens, who's been serving as Iowa's interim chief information officer since last October, will continue in the role full-time, the state's IT office announced last Thursday.
Counties get a new cyber risk monitoring tool
News content provided by StateScoop
The National Association of Counties announced this week that it's offering a cybersecurity risk evaluation tool for its members to test on their public networks, cloud vendors and other third-party providers.
Acquiring talent for IT takes workforce planning
News content provided by Hennepin County 
When Marina Que got her degree in international business and Chinese from Concordia College, she never imagined that she'd end up in IT at Hennepin County. But she did. How? "I got an internship," she said. Now, Que, a workforce development specialist, works with Senior Workforce Development Specialist Keegan Fraley and IT Workforce Readiness Supervisor Sharon Broscha to continue developing people and ensuring IT has the talent needed for success.
Hennepin County IT creates new Service Management Division
News content provided by Hennepin County 
Service management is more than just a tool or the service desk. It includes evaluating how IT can make improvements to services and deliver value to our customers through service targets (like Service Level Agreements), measurements, and governance.
As we work to make this website & the GOVIT Symposium more accessible for all, we want to share some tips & tricks that we've found helpful along the way! Check out this blog post reshared from the Office of Accessibility. 
By: David E. Miller, Minnesota IT Services, Partnering with the Department of Corrections Since May 1999, the Web Content Accessibility Guidelines (WCAG) have had us thinking about colors. From the start, WCAG told us to use more than just colors to convey information...
Check out upcoming events below! Click on the image icons to learn more.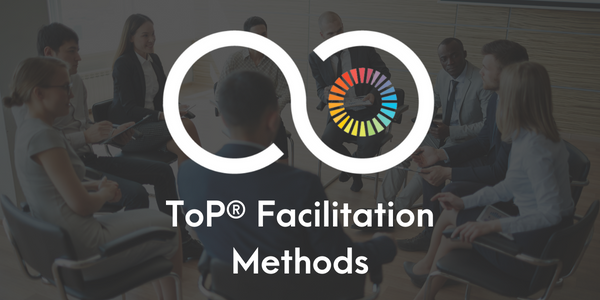 A two-day training ideal for individuals who want to make meetings productive, conversations inclusive, contexts relevant, and project plans achievable through group-directed action. Upcoming dates include August 30-31 in St. Louis Park, MN.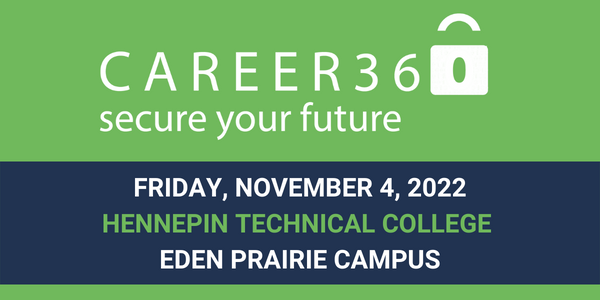 This 1-day event held at Hennepin Technical College focuses on education, recruitment and support of students & career changers from the Midwest currently enrolled in cybersecurity, risk management and/or business continuity degree programs. Are you ready to secure your future?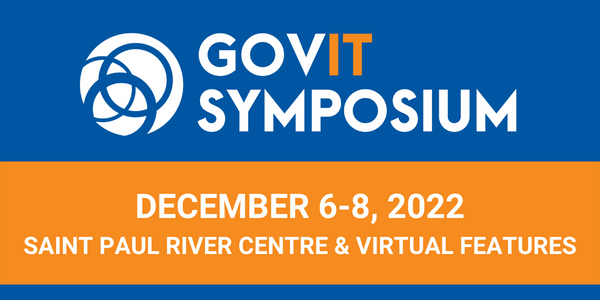 Join Fusion Learning Partners for the 2022 GOVIT Symposium with 3 in-person days (at the Saint Paul RiverCentre), and featured virtual sessions. Attendees can expect nothing but the best from this year's hybrid Symposium. With a focus on connection and collaboration, you will meet industry experts and partners who can help discover innovative solutions to your government sector needs.