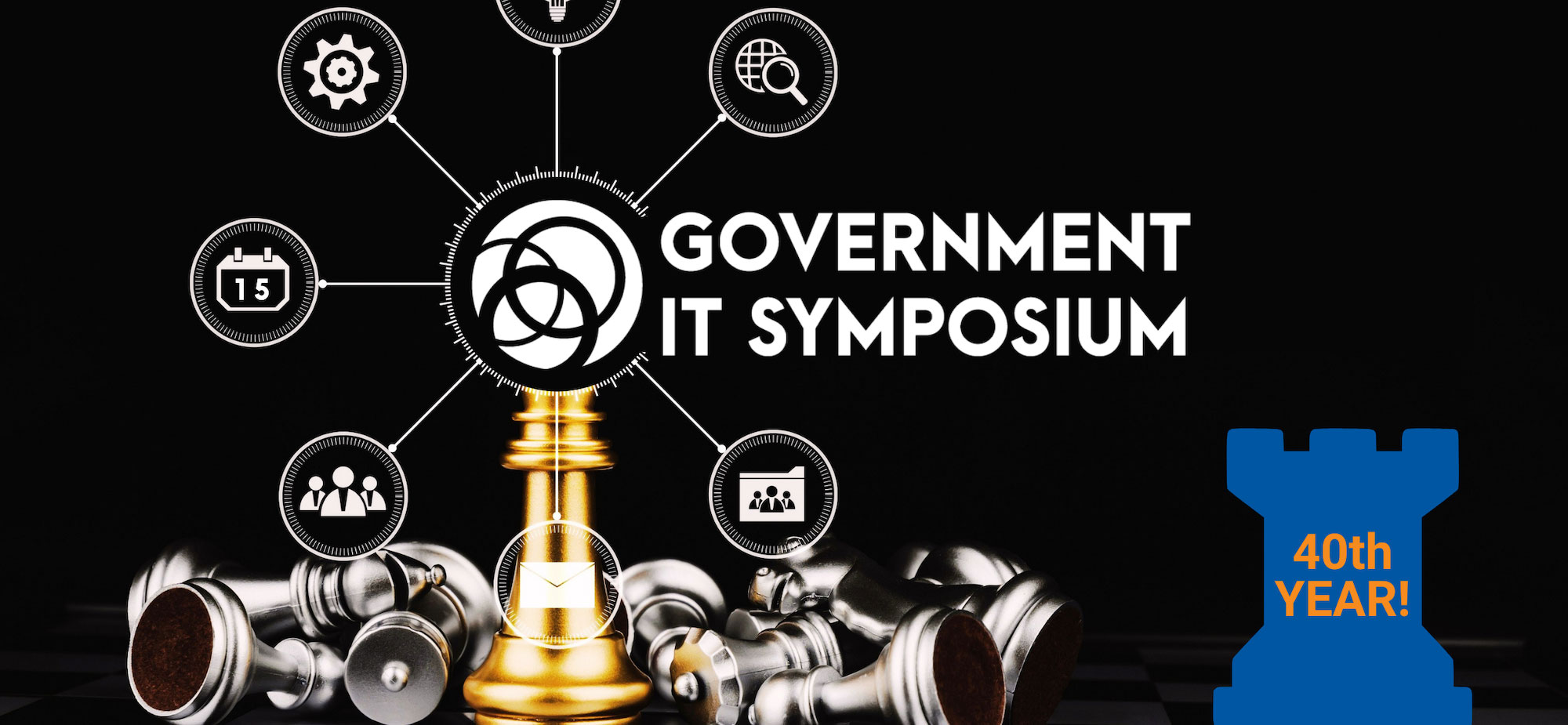 ELEVATE YOUR GAME AT THE 40th ANNUAL SYMPOSIUM!
In Person Pre-Conference
November 15, 2021
We are excited to invite you back in person for our pre-conference on Monday, November 15th at the Saint Paul RiverCentre. Can't make the pre-conference? No problem! Join us for the virtual conference November 16-18th.
As the host of the Symposium, safety of participants and staff is our number one priority. Fusion Learning Partners is continually monitoring the COVID19 situation and will follow direction from the CDC and local authorities to maintain a safe in-person event. All changes or requirements for onsite participation will be communicated to registrants via email. 
Virtual Government IT Symposium
November 16 – 18, 2021
Celebrating 40 years, the Government IT Symposium is one of the longest-running & largest government IT events in the nation. We know that government technology is no longer strictly technology-focused but incorporates a broader set of skills. The Government IT Symposium is designed to support your individual and organizational evolution – helping to position you and your agency to deliver on heightened expectations from citizens and policymakers. Join your fellow colleagues for engaging and innovative content that is bound to help you discover new strategies and tactics that Elevate Your Game!
Day 1 Keynote:




Seeing From a Different Point of View
Tuesday, November 16th from 9:15 – 10:15am 
Chess is often known as a thinking game. In order to beat your opponent, you must step into their shoes and think about how they would think. In Maurice's session, he will show you how to transfer the chess move thought process and adapt that same way of thinking into your own business and life. This fascinating session will help get your brain thinking in ways you never expected to use.
Day 2 Keynote:




Moonshot: Innovation in Government
Wednesday, November 17th from 9:15 – 10:15am  
Public sector agencies are often known to be "conservative" -not in a political sense, but in a unwillingness to take risks and innovate.  These agencies, conventional wisdom suggests, are hampered by rigid bureaucracies that are hostile to changing layers of standard procedures.  George Hawkins, who transformed the District of Columbia Water and Sewer Authority into DC Water – from an organization resistant to change into an innovative powerhouse – believes that a resistance to change is almost always rooted in understandable principles and practices.  He will suggest a simple and practical seven step process to encourage innovation that is founded on understanding the values of an organization, and using them as a motivator for change within a secure process and structure.  George will lace his presentation with entertaining stories designed to illustrate key points.
Look through the tracks below and find the right sessions to help Elevate Your Game. We will continue to update and add to these sessions, so check back often!
Sessions and Agenda are subject to change. Last updated 9/02/2021
Session Time

Session

Morning Pre-Conference Session
(9 AM – 12 PM)
The Dark Arts of Project Management: Influence and Politics
Presenter Joe Perzel
Morning Pre-Conference Session
(9 AM – 12 PM)
Screen Reader Testing: How and Why
Presenter Dave Andrews
Afternoon Pre-Conference Session
(1 PM – 4 PM)
Project Stakeholders: Dealing with Sleeping Giants to Saboteurs
Presenter Joe Perzel
Afternoon Pre-Conference Session
(1 PM – 4 PM)
Purposeful Leadership: Be the Trusted Leader to Connect, Engage, Collaborate
Presenter Patricia Neal
Session Title

Session Description

Reimagining Community Policing through a Digital Platform



Platforms like Google, Amazon, and Lyft have increasingly become an integral part of everyday life. As those platforms continue to grow, so will the expectation that the same level of accessibility and seamlessness be available across all aspects of life. Bringing the ease of consumer technology into law enforcement can power more comprehensive policing efforts that address problems at their source and help agencies nurture positive connections with their communities by providing residents with increased visibility and personalized interactions that fosters increased trust. Migrating processes from a traditional RMS to a robust platform, like Salesforce, can empower community police officers with a tool that allows them to go beyond cursory documentation and address & resolve root problems through case management. Moving towards a platform approach that supports effective problem solving can go a long way in boosting the relationships public safety agencies have with the communities they serve.

Presented by: Sabih Khan, Industry Strategy & GTM Executive, Public Safety & Justice, Salesforce

Everyone needs a little Automation

Automation is an invaluable tool. We use it daily to do a variety of things from building our personal workstations, to setting up all matter of demos, to provisioning workshops for the public. Throughout this session, we will cover multiple examples of enterprise automation.

Presented by: Jason Rist, Solutions Architect, Red Hat, Inc.

Easily Utilize Hybrid Cloud

During this session we will desmonstrate how simple and easy it is to move and scale up your application through multiple clouds using Open Source cloud software.

Presented by: Jason Rist, Solutions Architect, Red Hat, Inc.

Pandemic Response and Cloud Technologies

MNIT partnering with the Minnesota Department of Health (MDH) created over 50+ IT systems and artifacts in support of the COVID-19 pandemic response. Most of these efforts extended various Amazon Web Services (AWS) cloud services for rapid development and implementation of modern, scalable, and robust solutions. An overview of this work will be followed by a facilitated panel discussion with people who developed and used the systems involved in the response. Discussions will focus on how cloud technology has matured and altered the business landscape at MDH; creating technology in an extremely high-pressure environment; and how MNIT & MDH overcame organizational inertia to implement effective solutions. Hear about successes such as: the deployment of 20+ call centers serving thousands of agents, the introduction of Data Lakes and a successful Salesforce implementation. Also hear cautions on: architecting on the fly, rapid system development, financial boom & bust, and how MNIT & MDH attempted to control the resulting chaos.

Presented by: Joseph Pugh, Manager Development, Data and Initiatives, MNIT partnering with the Minnesota Department of Health

Coordinate Care and Deliver Services to Citizens on an Enterprise Platform

Health and human services (HHS), behavioral health and public health agencies are challenged to transform program operations and service delivery to meet the needs of the populations they serve. As agencies move up the human services value curve, they are looking for ways to improve engagement and service, care coordination, reduce costs, and take advantage of innovative solutions that future proof IT investments. Many are considering the benefits of cloud technology and an enterprise platform as they transition off aging legacy systems.

Presented by: Roderick Bremby, Health and Human Services Industry Executive, Salesforce Global Public Sector Digital Transformation Team, Salesforce

Automate Licensing, Permitting Inspections and Grants Management

Complex licensing, permitting, and inspection (LPI) and Grants Management processes have plagued state and local governments for years. Manual workflows, siloed information and one-off solutions make the process time-consuming and cumbersome for public sector employees and residents alike. COVID-19 brought urgency to the need to modernize and virtualize LPI and Grants management, but the temporary fixes adopted during the pandemic need a permanent solution. As communities look to reopen and rebuild, it's more important than ever to create a strong LPI foundation to maximize government revenue streams as well as build a strong Grants Management foundation to effectively manage increased funding sources and grantees.

Presented by: Geo George, Senior Director – Digital Transformation, Salesforce

Using Human-Centered Design to Elevate the Citizen Experience

State, Federal, and Local government agencies are beginning to see the value of Human-Centered Design (HCD) and are putting it to use across many program areas. HCD brings end users into the room with public servants and other stakeholders to engage in rapid prototyping, testing, and iteration of solutions with the people for whom they are created. Not only can this deep collaboration speed the development and rollout of solutions, it can also mitigate risk and improve service design and delivery. Through this presentation attendees will better understand HCD, benefits us using it and ways it could be implemented at program or project level.

Presented by: Scott Malm, Principal, Deloitte Consulting LLP

Delivering a SaaS cloud-based application in the age of Information Warfare

Through case study presentations, this session will explore SaaS cloud-based applications in the age of Information Warfare. Attendees will leave with an understanding of how to assess cloud-based application vendors, how to incorporate security standards into project planning and the important roles and skillsets needed for cloud-based application projects.

Presented by: Stefanie Horvath, Chief Business Technology Officer, MNIT

Human-centered design for inclusive and empathetic resident services

Residents are seeking a voice to transform how things like health and human services are deployed, American Recovery Plan dollars are applied, and education is upgraded to better mitigate the social and emotional impacts. Human centered design offers a powerful mechanism to bring an outside-in perspective that builds alignment while accelerating progress toward meaningful outcomes. Join IBM as we engage in an interactive discussion about how these practices can not only help envision a future state desirable to your residents, but how they can be used to build on successful practices and capabilities in place today that are essential for demonstrating rapid results. We will talk about the keys that make Enterprise Design Thinking successful, provide examples of the framework in action, and work with participants to develop their own ideas around key priorities for human-centered design. In addition, we will provide participants with the pathways to continue their journey applying this framework to solve complex problems that will provide the foundation for more equitable, inclusive, and empathetic government services.

Presented by: Gorham Palmer, Distinguished Designer, IBM

Effective Dashboard Visual Presentations for Maximum Impact

Dashboarding tools place incredible power in the hands of the business users for dashboard creation. This working session will include a demonstration on how to model and present data for maximum impact and comprehension to internal and external users. This session will demonstrate (using Tableau) how agencies can transcend the typical duplication of excel spreadsheets in these new class of tools to taking advantage of some of their unique abilities that can bring together disparate data elements into rich visualizations that deliver true insights.

Presented by: Michael Krouze, Chief Technology Officer, Charter Solutions Inc.

The Power of "No Go": Drawing a Line in the Accessibility Sand

It's important to consider accessibility throughout the entire design and development process for seamless integration into web projects. Join the MNIT@Education team as they share how accessibility was incorporated in a project, from beginning to end. Find out how they worked with an external vendor to make sure best practices were applied during accessibility testing and challenges they encountered.

Presented by: Kim Wee, Webmaster and Digital Accessibility Coordinator, Minnesota IT Services partnering with Education

Working Together: Deaf and Hearing People
This presentation is intended to raise awareness of deaf & hard-of-hearing individuals as qualified IT professionals and ease the sometimes awkwardness that arises around discussions about disabilities. It is designed to help attendees develop the sensitivity & skills to communicate effectively with deaf & hard-of-hearing co-workers, enable deaf & hearing colleagues to work together more productively, and assist in fostering a workplace culture of diversity & inclusion. Through interactive activities and specially designed materials, this presentation will create a fun, comfortable, and engaging atmosphere.
Session Title

Session Description

Open Organizations: An Introduction

How can we build government organizations that are more innovative, responsive, and accountable to both internal stakeholders and external constituencies? By making open principles like transparency, collaboration, inclusivity, adaptability, and community the foundation for change. Attendees will explore open organizational culture and design. More specifically, they will learn about the ways principles derived from open source projects and communities can guide successful transformations across the organization—not just in the IT shop.

Presented by: Bryan Behrenshausen, Community Architect, Open Source Program Office, Red Hat

Open Source in Business

Find out how open source software is changing the game. In an industry that promotes the production of business-ready, cost effective software, leveraging open source can mean delivering quicker innovation, reduced time to market, freedom from lock-in, enhanced reliability, lower total cost of ownership, and a host of other benefits. This may require rethinking business models, procurement methods, project management methodologies, total cost of ownership, staffing, management of non-vendor & community relationships, risk assessment, and commercialization.

Presented by: Jim Hall, CEO, Hallmentum

Enabling Digital Transformation with API Led Connectivity

Today government organizations across federal, state, and local face specific challenges and requirements, which uniquely sets them apart from other customers and industries. Many of the systems that they have in place today were built decades ago, before the prevalence of online and mobile applications. But while modernizing infrastructure is important, governments also have to respond to the greater set of expectations from citizens, who are able to consume services at their fingertips via mobile phone or online applications. This requires a more flexible architecture to meet these unique challenges. The session will focus on how API Led integration Strategy is the foundation of a successful Digital Transformation enabling, agility, speed and composable architecture for Public Sector customers.

Presented by: Shad Imam, Director of Solutions Engineering, Public Sector, MuleSoft

IBM i Directions – Hybrid Cloud and More

IBM i is used by businesses everywhere in the world, including Minnesota government. Steve Will, the IBM i Chief Architect, will discuss the current state of the IBM i operating system, the underlying business, and the growing community of IBM i users. He'll show the IBM i strategy that delivers value to IBM i clients and to IBM, highlight key enhancements which strengthen IBM i's place in your IT plans, and talk about a roadmap for the platform's future.

Presented by: Steve Will, Chief Architect IBM i, IBM Corporation

PK-20W (Preschool/Kindergarten through PhD and Workforce) Computer Science & Cybersecurity Initiative

Learn how North Dakota is incorporating technology in education to address the shortage of professionals. Attendees will be able to see the benefit of advancing technology within the public school sector, why cyber curriculum is important and how it benefits industry and economy.

Presented by: Shawn Riley, Chief Information Officer, ND IT Department

Tech Trends 2021: A government perspective

The technologies that enhance our organizations and our lives are more powerful—and more essential—than ever before. Forward-thinking organizations, including governments, understand the technological forces that surround them and look for ways to harness them for the benefit of customers and citizens alike. Through this presentation attendees will have a better understanding of: tech forces shaping how governments serve citizens, how governments are responding to those tech trends and impacts trends have at agency and program levels.

Presented by: Scott Malm, Principal, Deloitte Consulting LLP

Trends in Analytics and AI for Government

Many agencies are looking to AI and analytics to help drive better service delivery. This session looks at leading practices for AI and analytics, and provides considerations for how organizations can align their people, processes, and technologies to get more value out of AI.

Presented by: Scott Malm, Principal, Deloitte Consulting LLP

IBM and the Quantum Decade

For almost 40 years, quantum computing has intrigued and amazed scientists and non-scientists in its future possibility for solving problems that are intractable using classical computing. Over the last five years, IBM has made real quantum computers available on the cloud so that clients, students, and researchers can begin to learn and experiment with this new way of computing. We'll see what potentials exist in various industries, the state of quantum computing today, and how you can get on the right path to make the earliest use of this rapidly evolving technology. Anyone who is interested in understanding what quantum computing can possibly do for their enterprise missions will not want to miss this session.

Presented by: Gabe Chang, Client Technical Leader, Quantum Ambassador, Federal CTO Architect, IBM Global Business Services

Avoiding AI Bias: How incorporating diversity makes AI better

Artificial intelligence (AI) is based on aggregating data that has a tendency to operate in the realm of the "average." People with disabilities and other traditionally marginalized groups tend to create rich outlier data sets that in turn can lead to AI that is better at identifying weak signals, arriving at novel approaches, managing the unexpected, and producing guidance that does not bias against outliers & small minorities.
Join MNIT Commissioner Tomes and Dr. Jutta Treviranus in exploring how government IT organizations can use their positions to advocate for the design, development, and implementation of better AI to serve its citizens.

Presented by: Jutta Treviranus, Director and Professor at Inclusive Design Research Centre, Ontario College of Art & Design (OCAD) University

Sherburne County's Innovative HHS/SSIS Approach for Staff and Citizens with Google

Sherburne County's HHS Division initiative to modernize and focus on staff and citizen experience led them to switching solution providers to increase efficiency and streamline workflows. Sherburne partnered with Google to easily modernized their seven workflows in a cost-effective manner.

Presented by: Denise Winkler, Strategic Business Executive Health and Human Services, Google Cloud

Controlling building access via Microsoft Power Platform

Hennepin County required additional building access control, for specific staff, during a sensitive trial. Find out how Hennepin IT used Microsoft Power Platform to create a building access app with temporary, increased access control with no additional licensing costs.

Presented by: Jessie Robbins, Power Platform Product Owner, Hennepin County
Session Title

Session Description

City of New Ulm Simplifies IT with Hyper-Converged Infrastructure

HCI is bringing municipal institutions (governments, government agencies, and other public institutions) into a new era of computing and reshaping IT operations that simplifies management, protects sensitive government data, and helps deliver smart, digital services. In this session, learn how agile, reliable infrastructure can replace traditional networks across any agency, any department, or any system, while driving out the high costs of downtime and system administration.

Presented by: Jared Pexa, Lead System Engineer, Scale Computing

Digital Products – Transform with success

Whether you code from space, an island or home, you have one mission and vision- to deliver the solution. In the digital world we live in, we need to go beyond the space of documents and spreadsheets. We have to look at reuse, efficiency and become driven agile. In this session we will discuss how to evolve and build digital products, how to become valued & successful and how to build the next super product.

Presented by: Ram Krishnan, Sr.Principal, Trissential

Product Ownership, Delivery Teams and the Product Roadmap

The contemporary roadmap is designed around the evolution of a product based on prioritized initiatives. Product owners are often charged with conceptualizing the product roadmap for leadership communication and a stabilized delivery of value over time. This session will discuss the product ownership role and interactions on a team. It will clarify the use of a roadmap as a central artifact for product communications.

Presented by: Jeremy Mann, Senior Business Analyst, LogiSolve, LLC

Flexibility in strategic planning to align work to priorities

We've learned many things over the last year, including that technology will continue to change at a rapid pace. Linear strategic planning processes that take years to complete and implement no longer match the speed of technology and organization changes. Find out how Hennepin County IT Strategic Planning modified its planning process to be more nimble by utilizing a priority list and strategy backlog to help IT leaders manage resources and strategy progress, while ensuring IT has the flexibility to shift work to the county's top priorities.

Presented by: Julie Baker, IT Strategic Analyst, Hennepin County

AI powered Automation – start with Robotic Process Automation (RPA)

Robotic process automation (RPA) is often a gateway to introducing automation and gain business benefits at low cost with near-zero risk. RPA is particularly appealing where IT resources and budgets are limited, or for working with back-end applications that lack good APIs and would be difficult to automate without significant change to your systems. But to deploy RPA wisely, it helps to understand the technology's benefits and limitations, how to expand its evolving capabilities and the value it brings. This discussion will focus on education on how to get started, what process or task are best suited for RPA, common pitfalls and additional capabilities that can be added to RPA to improve efficiency.

Presented by: Rene Brito, Business Automation Public Sector, IBM

Ensuring Employee and Visitor Emergency Communications Through DAS

In this presentation, we'll explore strategies for using distributed antenna systems (DAS) to ensure adequate connectivity for operations and safety. Specifically, we'll discuss how DAS can be used to bridge WiFi and cellular macro (outdoor) coverage as well as how institutions are justifying the capital investment from both a safety and employee/visitor/student satisfaction. Using examples, we'll also dive into specifics associated with quantifying cellular and code-mandated public safety coverage, navigate carrier negotiations, recognize how high-efficiency construction materials impact coverage and what you need to know about 5G.

Presented by: Phil Leaf, Distributed Antenna Solutions Architect, Parallel Technologies

Building Digital Products: Agile Basics

This presentation will share some basic Agile and Scrum context, but will primarily focus on how Agile is often implemented at the management level incorrectly. It will cover specific scenarios that showcase the incorrect Agile mindset and how leadership should address those situations in order to foster better team collaboration, innovation and trust. Building a culture of agility and collaboration is difficult and learning from anti-patterns is a great way to help those that don't have the Agile mindset understand the right outcomes.

Presented by: Michael Roberts, Director of Customer Engagement, Cprime, Inc.

Screen Reader Testing: How and Why

Through a demonstration of two major Windows screen readers, JAWS and NVDA, we will cover the basics on how to use each one. You will learn the basics of testing a web page or site and the strengths and weaknesses of screen reader testing.

Presented by: David Andrews, Chief Technology Officer, State Services for the Blind

Advancing IT Modernization through Road Mapping

The Minnesota Department of Agriculture (MDA) has begun an initiative to improve processes used to serve customers and constituents to increase effectiveness. Focused on service delivery and user experience, how has MDA positioned itself to deliver a better experience for its stakeholders? Join this session to engage in a conversation about using Business and Technical architecture principles to bring strategic plans alive with an actionable Capabilities RoadMap.

Presented by: TyroneSpratt, Cheif Business Technology Officer, Minnesota It Services
Session Title

Session Description

Lasting Foundations in Empathy & Critical Thinking

After an introduction on how critical thinking and empathy skills work, participants are assigned a character to follow and apply their new knowledge to. In character discussions they examine various perspectives of their character. This is followed by an open discussion of all characters and considerations on how to solve the problem presented in the film.

Presented by: Susan Frost, Owner, Frost Marketing Communications

Leading Through Change

The world changed in 2020. IT leaders stepped up to transition their organizations from in-person to remote. And now as organizations return to an in-person mode, we still experience change. This panel discussion explores the challenges faced by different organizations, and the strategies these IT leaders used to not just address that change, but to lead through it.

Presented by: Jim Hall, CEO, Hallmentum

Recruiting & Retention in a Post-Pandemic World

Employee expectations are changing. LinkedIn studies show that top drivers of employee happiness are learning & growth opportunities, a sense of belonging, and strong organizational values. In a tight labor market, it's more important than ever for government organizations to create thriving workplace cultures and effectively communicate their employer brand. All while managing new challenges of a hybrid work environment. Learn best practices from LinkedIn on how to attract, engage, and retain top talent in a post-pandemic world.

Presented by: Deanna Grady, Director & Head of North America, Government Sales, LinkedIn

How LinkedIn Learning Can Help Futureproof Your Agency

Find out how LinkedIn Learning and its blend of unique insights, in-demand courses and an engaging platform can help your agency stay current in a rapidly changing world. LinkedIn Learning provides opportunities for all levels of skill and experience at a self-managed pace.

Presented by: Latia Youngfountain, Government Sales Leader – Central Region, LinkedIn

Rock Your Profile

Explore how to create a LinkedIn profile that brings your personal career story to life, whether you're just starting out, seeking to advance, or making a career change. A LinkedIn profile is unique and shouldn't be approached exactly like a resume. We'll cover ways to add media to a profile, methods for showcasing your career accomplishments & aspirations, and specific examples of profile phrases & language that can help inspire your personal story.

Presented by: Sam Steele, Account Director, Talent Solutions, LinkedIn

Managing a Thriving Hybrid Team
The pandemic has forever changed how we work. There are now more options to consider, more complexities, and more ambiguity as we navigate supervising employees. As some staff go back to the office full-time, some remain working from home full-time, and many whose work assignments will cross over the two environments, one thing remains certain: you need an engaged and motivated workforce.
This session offers techniques to help you transition into a hybrid environment that will set you and your team members up for success. Whatever the exact circumstances may be in your department or agency, you will leave this session better prepared to lead your team in these unprecedented times.Presented by: Janel Anderson, Speaker / Trainer, Working Conversations, LLC
Mentoring and Inspiring Others

This, practical, hands-on session will inspire those interested in mentoring or being a mentee by providing insight on the various types of mentoring. Attendees will gain skills to conduct their own mentoring initiative and find out about three different mentoring options.

Presented by: Sue Wallace, VP, Alumni Services and Community Engagement, CompTIA

Power at Work

Human relationships are negotiations of power. Everyone has the capacity to improve their relationships by improving their ability to negotiate power effectively. This workshop will examine different types of power, understand their impacts, and learn how to leverage each to improve relationships both personally and professionally.

Presented by: Denise Moreland, Consultant, author, speaker, LifeGuides, LLC

Working Together: Deaf and Hearing People

This presentation is intended to raise awareness of deaf & hard-of-hearing individuals as qualified IT professionals and ease the sometimes awkwardness that arises around discussions about disabilities. It is designed to help attendees develop the sensitivity & skills to communicate effectively with deaf & hard-of-hearing co-workers, enable deaf & hearing colleagues to work together more productively, and assist in fostering a workplace culture of diversity & inclusion. Through interactive activities and specially designed materials, this presentation will create a fun, comfortable, and engaging atmosphere.

Presented by: Donna Lange, Center Director, DeafTEC, Rochester Institute of Technology

Purposeful Leadership: Be the Trusted Leader to Connect, Engage, Collaborate

Explore challenges and opportunities of a rapidly changing world through:

1. Purposeful Leadership: Connect with purpose as a stabilizing force to focus on what matters: your purpose and intent for yourself and those you lead.
2. Trust Leadership Behaviors: Engage with authenticity and heart to be a trusted leader creating positive change.
3. Hybrid Leadership Skills: Collaborate with confidence for committed, aligned action – whether in-person, hybrid or virtually.

Presented by: Patricia Neal, President, Center for Purposeful Leadership

Project Stakeholders: Dealing with Sleeping Giants to Saboteurs


All projects have their promoters and their detractors, people that can either make or break your project or your team. This presentation will give you practical advice on who you need to focus on, show you how to classify where each person sits on the "Interest, Attitude, and Power" axis of your Stakeholder chart and how to improve the attitude and interest of the power players in your world. This presentation will cover the basics & advanced topics through exercises & situational case studies to emphasize key points and help you achieve the best win-win outcome for you, your team & your project.

Presented by: Joe Perzel, Program Manager, Surescripts LLC adn JPerzel Inc.

The Dark Arts of Project Management: Influence and Politics


The successful journey of a project from start to finish is not linear, clean, forecastable or easy. Your interest is to deliver the project on time, on budget with a smile on everyone's face, but others have conflicting interests. How do you minimize these occurrences and provide the best chance to survive the project intact? This fun presentation will focus on the soft-side of project management, using audience participation and exercises to share the community's intelligence.

Presented by: Joe Perzel, Program Manager, Surescripts LLC adn JPerzel Inc.
Session Title

Session Description

Techniques to Secure Public Cloud Deployments

Infrastructure as a Service (IaaS) cloud deployments implement new technical security requirements which must be addressed to provide a secure environment. This session will review open-source tools and native cloud services that can be used to assess cloud infrastructure technical risk. It will also present techniques that can be applied to mitigate common cloud vulnerabilities and optimize cloud security. Key cloud providers that will be covered include Amazon Web Services and Microsoft Azure. Examples and lessons learned from the ConvergeOne security practice will be presented.

Presented by: Mike Mahurin, Sr. Solutions Architect, ConvergeOne

Signal Overload and Tool Fatigue

Ever struggle with being short staffed, alert fatigue, dealing with complex configurations and implementations of security solutions to gain the right insights into your environment? At Microsoft, we were operating out of a traditional SOC and felt those pain points too. That's where we created a unified approach with XDR and SIEM to address our SOC challenges. In this session, come learn about Microsoft's unified approach to stopping advanced attacks with our XDR and SIEM solutions.

Presented by: Rod Trent, Security CSA, Microsoft

PCI Compliance – Yes, That Includes Governments

The PCI DSS has been around for over 15 years, yet government entities still question how it applies to them and why. During this interactive session we will cover the basics of PCI and walk you through how it applies and what are the potential traps that could effect your compliance.

Presented by: Jeff Hall, senior consultant, wesbey associates llc

Reimagining Access to Services with a Government-to-Citizen Identity Cloud

The COVID-19 pandemic resulted in a massive increase in the number of online citizen identities, credentials, and access points. But even as the pandemic subsides, the immense need for digital identity and secure citizens' identities shows no signs of subsiding, and securing this "new" digital world becomes exponentially more complex. The ability to meet the ever-growing user expectations for security, privacy, and convenience is an organization's opportunity to accelerate growth. And because every government organization and agency is unique, they will need an identity cloud that adapts to their needs for today and in the future. In this session, you will learn how to reimagine access to services with a government-to-citizen identity cloud and why it is mission-critical.

Presented by: Dean Scontras, Senior Director of Public Sector Sales, Auth0

NIST Zero Trust – understanding and navigating NIST Zero Trust under the current threat landscape

This session will discuss NIST Zero Trust Architecture (ZTA) Guidelines and review the pros & cons of the 3 ZTA methodologies discussed in the NIST Guidelines. We will discuss an agnostic POV on the most efficient Zero Trust controls; examine both the technology & business impact of ZTA in the era of remote workforce; multi-cloud; review recent security breaches; discuss lessons learned from current Cyber Trends; explain how Zero Trust controls provide a strong defense against breaches; and recommendations for evaluating ZTA initiatives within your organization.

Presented by: Chip Wagner, Executive Security Advisor, IBM

Cross Agency Collaboration – Incident Planning and Disaster Recovery

Are you responsible for the cybersecurity of your organization? How do you educate and communicate with the larger community of users across the state that are impacted when there is an incident? Join us to learn how a cross agency group of leaders from Wisconsin have joined together around cybersecurity to provide incident response training for school districts, respond to cyber incidents, and to implement standards across the state.

Presented by: Annette Smith, Director of Instructional Technology Services, WI Department of Public Instruction

The Future of Video Surveillance

As surveillance technologies have continued to evolve, the uses and applications for these technologies continues to grow. This presentation will highlight the current security market, specific technology advances, camera and video system vulnerabilities, and provide examples of how organizations are utilizing surveillance video to strengthen security & provide added visibility across their buildings.

Presented by: Mark Bonde, Director of Business Development, Parallel Technologies

Strengthening Minnesota Counties Cyber Security Posture

Ransomware. Phishing. Hacktivism. Solarwinds. Kaseya. Cyber threats are evolving rapidly and we need to work together and share resources to successfully tackle them. Through a new grant-funded service, available to participating Minnesota counties, port cities and tribes, MNIT Security Operations Center (SOC) team and the Threat and Vulnerability Management Unit (TVMU) are collaborating to offer help in detecting, responding, and remediating new & emerging cyber threats. Utilizing the SOC Cyber Navigator and the Vulnerability Management Analyst, these MNIT security professionals will offer training, and communication support while they work with counties to elevate their cyber security program. Features of this Statewide Security Monitoring Initiative (SSMI) funded program include: Endpoint Detection & Response, Threat & Vulnerability Management, Incident Response, Threat Intelligence, and Security Information & Event Management (SIEM) support.

Presented by: Stacy Kaiser, MNIT SOC Supervisor, MNIT
All times are listed in Central Time Zone.
Join us in-person for the 2021 Government IT Symposium Pre-conference sessions!
9:00am – Noon: Morning Pre-conference Sessions
Noon – 1:00pm: Break for Lunch
1:00pm – 4:00pm: Afternoon Pre-conference Sessions
3pm - 4:30pm - Speed Networking (MUST be a registered sponsor or exhibitor, additional fees may apply.)
All times are listed in Central Time Zone.
| | |
| --- | --- |
| 8:30am | Virtual tradeshow opens |
| 9:00am - 9:15am | Welcome & Opening Comments |
| 9:15am - 10:15am | Opening Keynote with Maurice Ashley |
| 10:15am - 10:30am | Break |
| 10:30am – 11:00am | Informal Programming |
| 11:00am – 11:15am | Break |
| 11:15am – 12:15pm | Concurrent Sessions |
| 12:15pm – 1:00pm | Lunch Break/Community Forum Discussions |
| 1:00pm – 1:30pm | Plenary Session |
| 1:30pm – 1:45pm | Break |
| 1:45pm – 2:45pm | Concurrent Sessions |
| 2:45pm – 3:00pm | Break |
| 3:00pm – 3:30pm | Informal programming |
| 3:30pm – 3:45pm | Break |
| 3:45pm – 4:15pm | Plenary Session |
| 4:30pm | Virtual tradeshow closes |
All times are listed in Central Time Zone.
| | |
| --- | --- |
| 8:30am | Virtual tradeshow opens |
| 9:00am - 9:15am | Welcome & Opening Comments |
| 9:15am - 10:15am | Keynote with George S. Hawkins, Esq. |
| 10:15am - 10:30am | Break |
| 10:30am – 11:00am | Informal Programming |
| 11:00am – 11:15am | Break |
| 11:15am – 12:15pm | Concurrent Session |
| 12:15pm – 1:00pm | Lunch Break/Community Forum Discussions |
| 1:00pm – 1:30pm | Plenary Session |
| 1:30pm – 1:45pm | Break |
| 1:45pm – 2:45pm | Concurrent Sessions |
| 2:45pm – 3:00pm | Break |
| 3:00pm – 3:30pm | Informal programming |
| 3:30pm – 3:45pm | Break |
| 3:45pm – 4:15pm | Plenary Session |
| 4:00pm | Virtual tradeshow closes |
All times are listed in Central Time Zone. 
| | |
| --- | --- |
| 8:30am | Virtual tradeshow opens |
| 9:00am - 9:15am | Welcome & Opening Comments |
| 9:15am - 10:15am | Concurrent Sessions |
| 10:15am - 10:30am | Break |
| 10:30am – 11:30am | Concurrent Sessions |
| 11:30am – 12:00pm | Break |
| 12:00pm – 1:00pm | CIO Remarks/Panel Discussion |
| 1:00pm – 1:30pm | Golden GOVIT/prize/closing remarks |
| 2:00pm | Virtual tradeshow closes |
Pre-registration for MNIT employees is now open.
Please adhere to your department's instructions for submitting a training request and registering as an approved MNIT attendee. You'll be given a unique registration link to assure proper billing to your department. 
Checks, credit cards (Visa, MasterCard, Discover) or SWIFT will be accepted for payment. All invoice payments are due within 30 days of registration or by November 5, 2021, if paying by check.
Check out our other events for government IT professionals.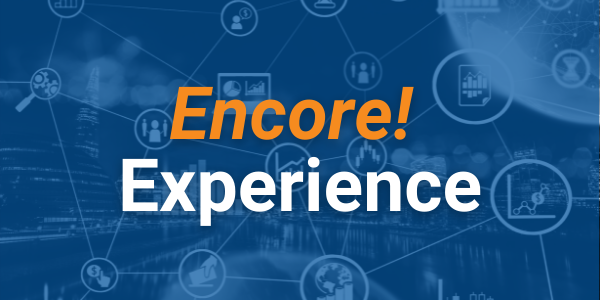 Live, virtual sessions FREE of charge for government IT professionals.
Next Up: September 14th
Inside the Mind of a Hacker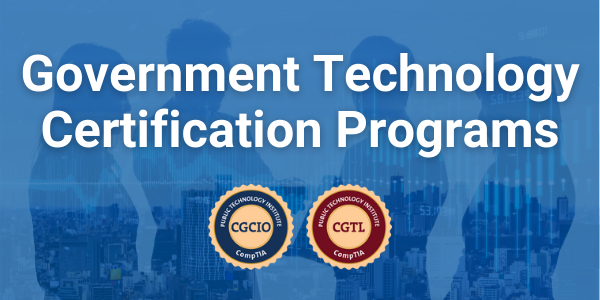 Learn more about first-class technology leadership certifications for government CIOs, digital service professionals and those seeking to obtain a certification in government technology leadership!
About Fusion Learning Partners
From learning opportunities and events to organizational development and collaborative initiatives, Fusion exists to strengthen and transform the communities where we work, live, and thrive.
Because Innovation Begins with Learning.
2021 Steering Committee
Alex Hepp, City of Hopkins
Chad Kummerow, Microsoft
Corey Tramm, Sourcewell Tech
Dave Andrews, Minnesota State Services for the Blind – DEED
David Berthiaume, Minnesota IT Services
Glen Gilbertson, Hennepin County
Jason Greninger, City of Rogers
Jay Wyant, Minnesota IT Services
Jim Hall, Hallmentum
Joel Pingel, Google
Lisa Meredith, Minnesota Counties Computer Cooperative
Matt Bailey, IBM
Melissa Reeder, League of Minnesota Cities
Renee Heinbuch, Washington County/MNCITLA
Sue Wallace, CompTIA Tech