Starting in 2021 we are offering a variety of learning session throughout the year – FREE of charge for government IT professionals. These sessions are curated with our partners, and designed to bring you timely and relevant information to support the work you are doing in these challenging and rapidly changing times.
Please be aware that recordings of these sessions will NOT be available for replay. So mark your calendar to attend live!
February Encore! Session Details
Brought to you by Collier & Oracle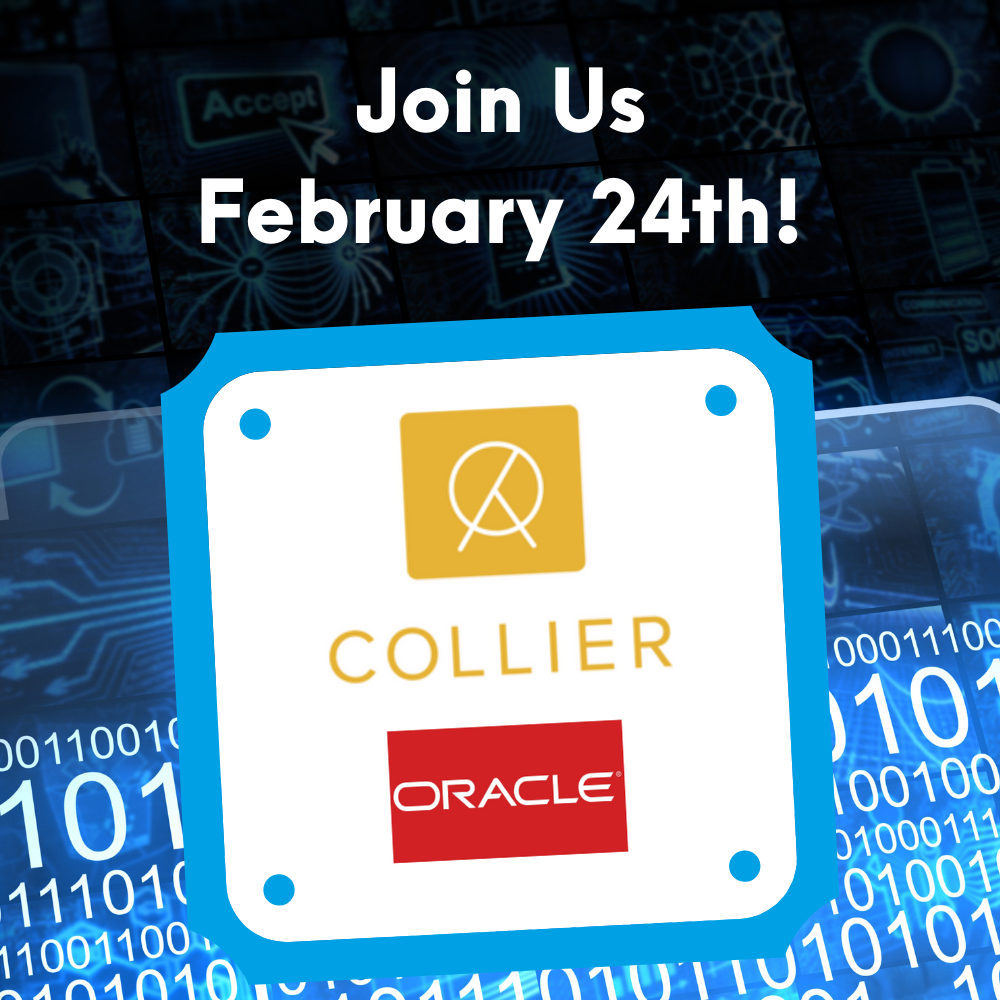 PeopleSoft, Systems, and Database Monitoring: Enable Rapid Troubleshooting and Analysis
Lead by Douglas Strickland, Oracle Security & Systems Management Specialist
Wednesday, February 24th from 12-1pm CST
This session brought to you by Collier IT & Oracle will showcase monitoring tools that improve management of PeopleSoft, systems and database environments. Oracle Management Cloud is a suite of integrated monitoring, management, and analytics cloud offerings. This suite is designed for today's heterogenenous environments including on-premises, Oracle Cloud, and third-party cloud services. It unifies data and metrics from PeopleSoft, systems and database entities across your environment into a single platform, providing you with visualizations and detailed information to help troubleshoot performance issues or prevent future ones based on forecasting.