Sponsor & Exhibitor Information
Thank you for registering as a Symposium sponsor or exhibitor!
Learn more about what you can expect and how to prepare to successfully participate below.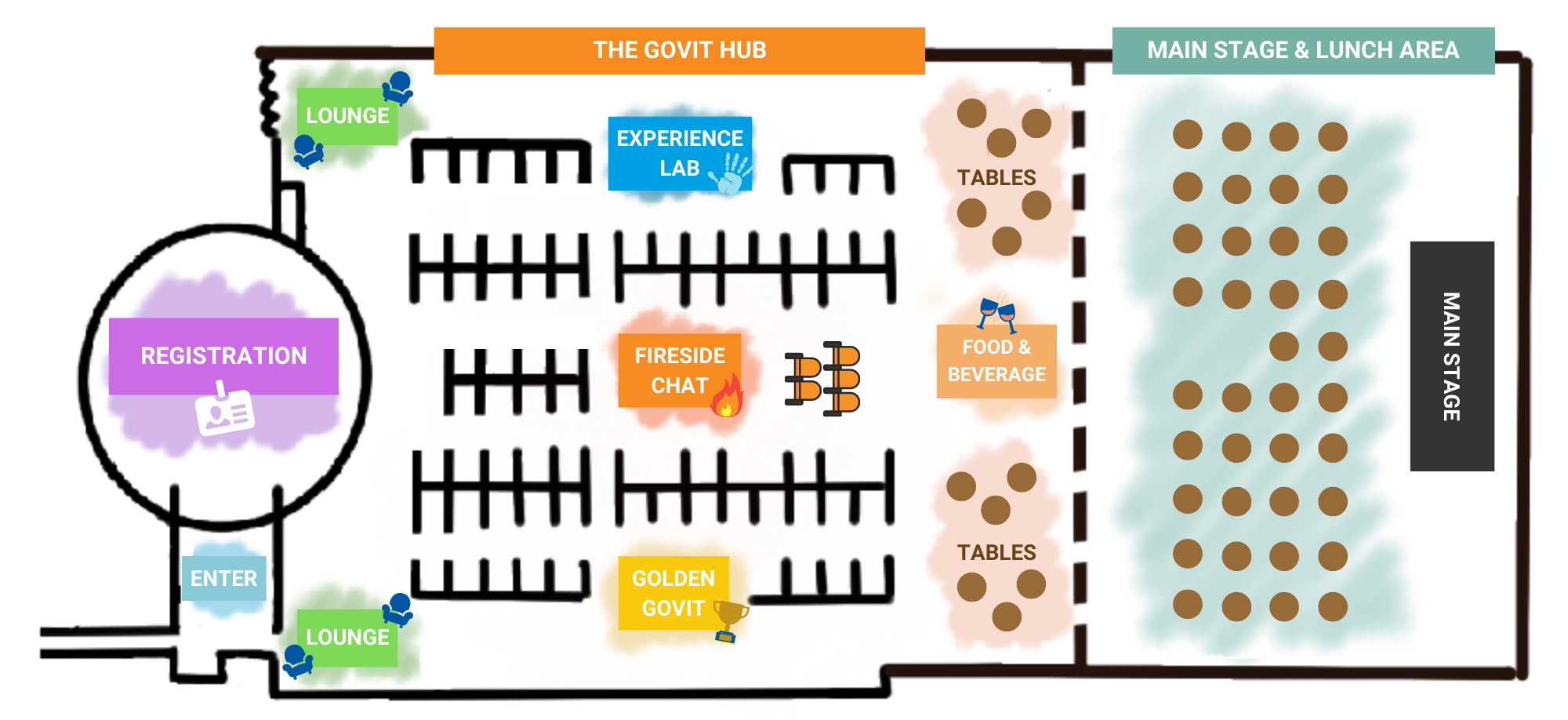 SET UP & SHIPPING DETAILS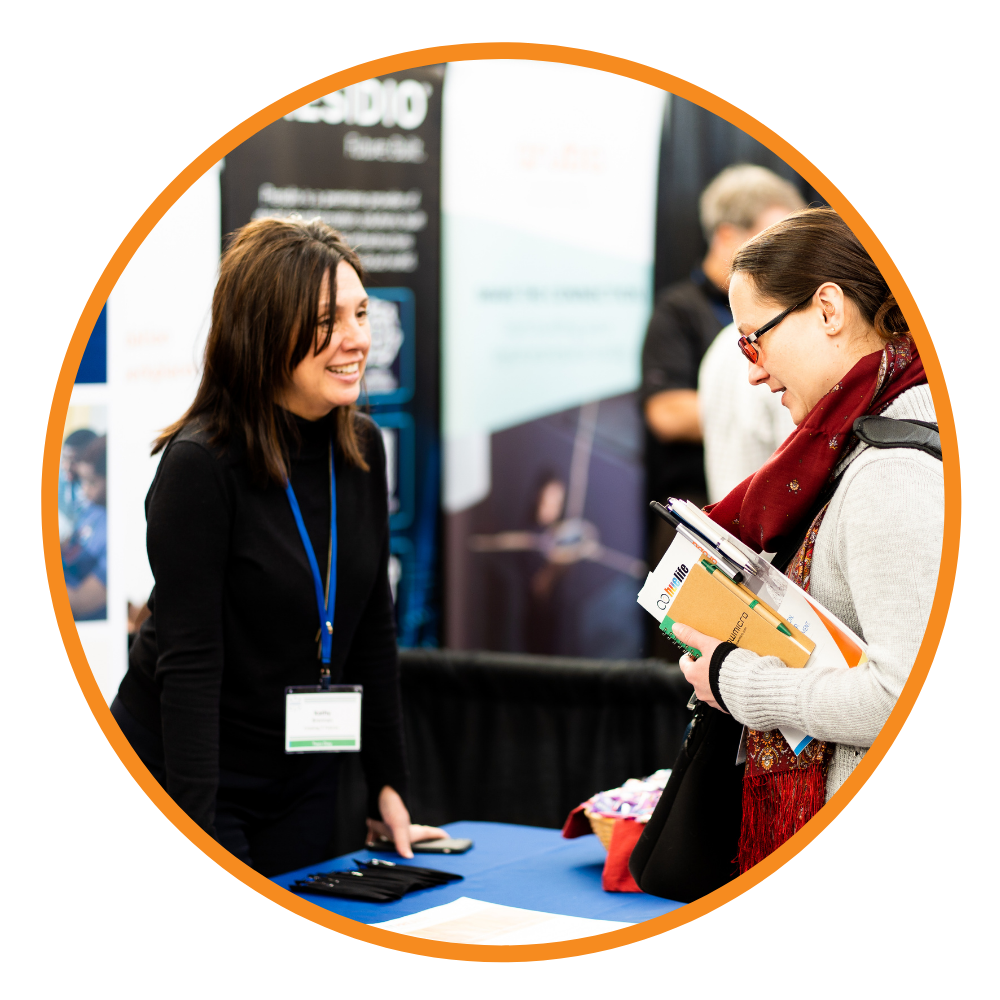 If you know your shipment will arrive 3 days prior to the show, you can ship direct to the show pick up location, the RiverCentre. If you want to ship before then and guarantee arrival, use the "advance to warehouse" address. You may address to: RiverCentre + GovtIT Symposium + Chris Kohn, Show Manager
Advance to Warehouse:
To: RiverCentre + GovtIT Symposium + Chris Kohn, Show manager C/O Chrom Expo Services
1134 Stinson Bvld NE
Minneapolis, MN 55413
Show Site Pick Up Location:
To: RiverCentre + GovtIT Symposium + Chris Kohn, Show manager
175 Kellogg Blvd West
St. Paul, MN 55102
For exhibitors bringing booths/items directly to RiverCentre:
Physical dock address: 310 Eagle Street, Saint Paul MN 55102
•        Dock entrance is on the left, off of Eagle Street (one way road)
•        If the guard shack is staffed, let them know you are with Government IT Symposium
•        If the shack is not staffed, pull up to the large doors (slowly) and they will automatically open
•        Stop at the security office inside where indicated, security will instruct you to which spot to park in
•        Each spot is labeled, please park only in the space instructed by Security staff
•        When leaving, you will exit onto Exchange Street and the next intersection is Exchange/Eagle
PARKING & LODGING DETAILS
HOTEL INFORMATION
The deadline to book lodging at the discounted rate has been extended to Friday, November 25th. Get our special symposium rate, only $117 a night, at the Holiday Inn St. Paul Downtown: use group code GOV. You may also reserve rooms at the Holiday Inn St. Paul Downtown by calling 651-225-1515 and asking for the GOVIT room block rate.
SAINT PAUL RIVERCENTRE PARKING RAMP – 150 WEST KELLOGG BLVD, SAINT PAUL, MN
This parking ramp is located directly across the street from Saint Paul RiverCentre and is connected via skyway system. The 2022 GOVIT Symposium will be on the first and second floors. Follow the signs upon arrival!
DOWNTOWN SAINT PAUL INTERACTIVE PARKING MAP
There are a myriad of parking ramps and lots in the downtown area. Click on this link for an interactive parking map of downtown Saint Paul.
OVERSIZED VEHICLE PARKING
Oversized vehicle parking is not available at Saint Paul RiverCentre. Those in search of oversized vehicle parking, are encouraged to contact the union depot lot C at 651-202-2741 to make arrangements. Parking reservations require 24 hour notification and pre-payment is required. Parking in this lot is subject to availability.
PARKING DIRECTIONS
https://www.rivercentre.org/exhibit/parking-transportation
About Fusion Learning Partners
From learning opportunities and events to organizational development and collaborative initiatives, Fusion exists to strengthen and transform the communities where we work, live, and thrive.
Because Innovation Begins with Learning.
2022 Steering Committee
Alex Hepp, City of Hopkins
Nirja Trivedi, Microsoft 
Chad Kummerow, Microsoft
Nash Pherson, Microsoft
Corey Tramm, Sourcewell Tech
Dave Andrews, Minnesota State Services for the Blind - DEED
Jay Wyant, Minnesota IT Services
Jim Hall, Hallmentum
Sarah Mixdorf, Google
Joel Pingel, Google
Lisa Meredith, MnCCC
Matt Bailey, IBM
Melissa Reeder, League of Minnesota Cities
Jennifer Marik, AWS - WWPS
Sue Wallace, Quantico Consulting
Amy Middendorf, Morrison County
Raquel Anderson, MNIT Central