Dec 12-14, 2023 • St. Paul RiverCentre
WELCOME TO THE GOVIT HUB!
A hub is the effective center or point of connection that brings people, ideas, and activity together.
The GOVIT Hub is your center to connect with the upper Midwest's government IT community!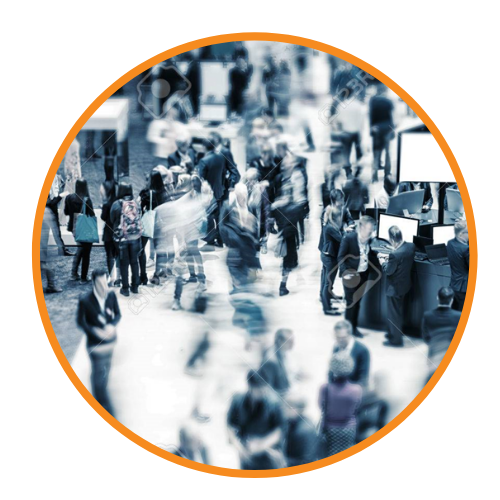 Back again for the 2023 GOVIT Symposium, GOVIT Hub will be the center of activity. A large, open, and multi-use space, GOVIT Hub will be energized with a variety of experiential activities for attendees and vendors.
You will find:
Fireside chats
Our hands-on Experience Lab
The Golden GOVIT Showcase
Book signings
Two designated lounge areas to recharge your batteries (literally and figuratively)
The 2023 GOVIT Hub will be on the first floor of the Saint Paul RiverCentre!
Learn more about each of the Hub opportunities below.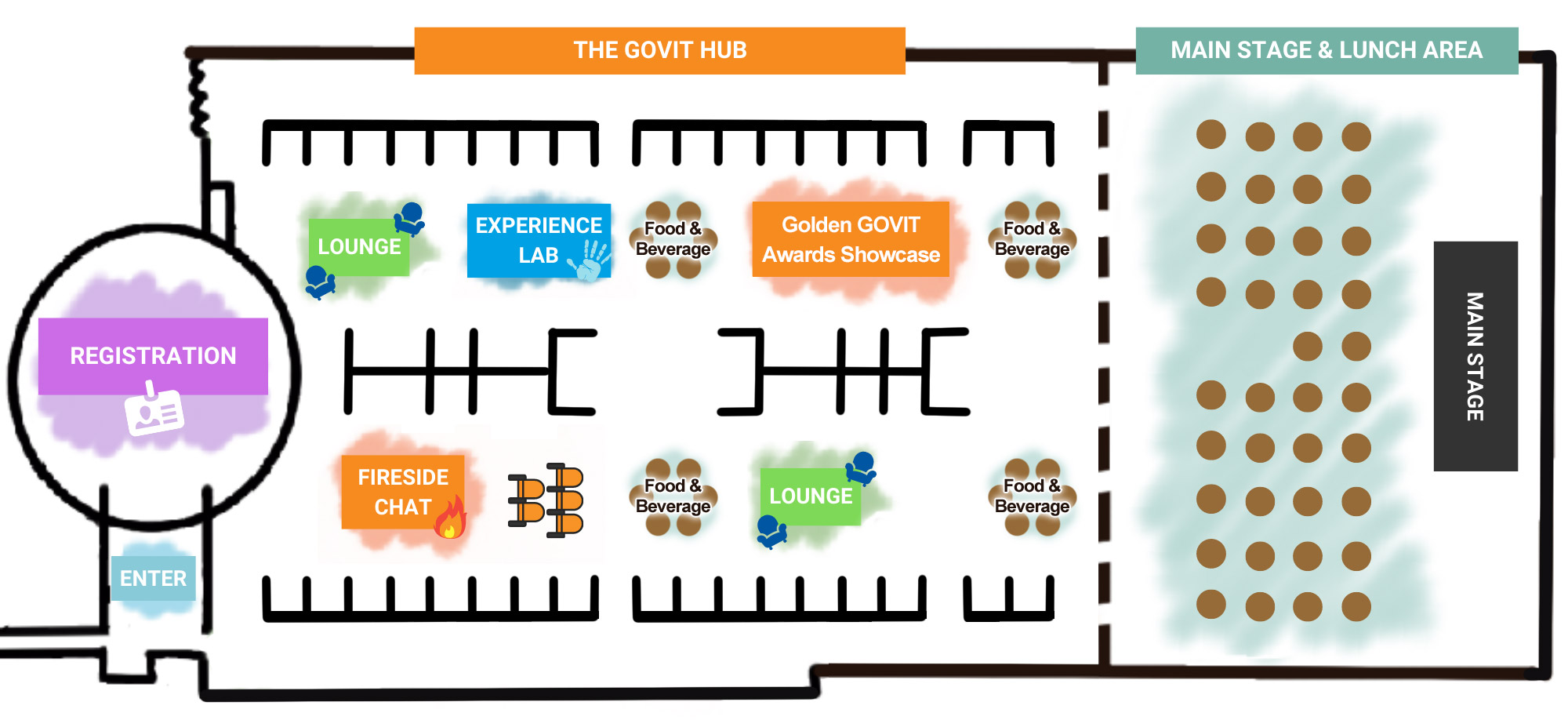 After the Symposium,
GOVIT Hub 365
will continue to be an online digital space where you can continue to stay engaged, discover new resources, stay on the edge of the latest technology, and continue learning alongside your peers.
Via the GOVIT Hub 365 digital platform, we will continue to offer learning and connections through:
Live and recorded webinars
Podcasts and video interviews
News and updates
Blogs and reports
Information on upcoming events and opportunities
EXPERIENCE LAB
Hands-on interactive stations showcasing how people with disabilities use technology to read and understand information. There will be stations on vision, hearing, cognition, and motor control.
BOOK SIGNING
An opportunity to meet each day's keynote speaker, as well as purchase and receive a signed copy of their book.
FIRESIDE CHAT
Twenty-minute informal, informational conversations with government technology leaders designed to share the real-world experiences of using new technologies or innovations to improve business functions and services to citizens.
GOLDEN GOVIT SHOWCASE
A casual setting to meet and learn more about this year's Golden GOVIT Award nominees.
LOUNGE AREAS
Two designated areas to recharge your batteries (literally and figuratively). These spaces will include charging stations and seating areas for working, conversations, or just relaxing.
About Fusion Learning Partners
From learning opportunities and events to organizational development and collaborative initiatives, Fusion exists to strengthen and transform the communities where we work, live, and thrive.
Because Innovation Begins with Learning.
Alex Hepp, City of Hopkins
Chad Kummerow, Microsoft
Dave Andrews, Minnesota State Services for the Blind - DEED
Jay Wyant, Minnesota IT Services
Jim Hall, Hallmentum
Matt Bailey, IBM
Lisa Meredith, Minnesota Counties Computer Cooperative
Melissa Reeder, League of Minnesota Cities
Joel Pingel, Google
Sarah Mixdorf, Google
Sue Wallace, Quantico Consulting
Nash Pherson, Microsoft
Jennifer Marik, Amazon Web Services- WWPS
Amy Middendorf, Morrison County
Adam Larson, Washington County
Jaime Wascalus, City of St. Paul
Amy Kretsch-Ward, Fortinet
Lee Jones, Salesforce
John Gamades, Orangeball Creative