At Fusion Learning Partners, we believe learning is the origin of change and transformation, and we believe learning never stops – it's a lifelong endeavor that continues beyond the classrooms of our youth.
Fusion is a nonprofit organization committed to creating environments that promote learning for the individuals, organizations, and the communities they serve. From conferences and convenings to supporting collaborative initiatives and organizations, Fusion exists to strengthen and transform the communities where we work, live, and thrive.
Since 1976, Fusion Learning Partners (fka GTS Educational Events) has served a diverse set of public and private partners ensuring they have the knowledge, skills, and relationships needed to make positive change for themselves, and the organizations and communities they serve.
Our Mission, Vision, Purpose, and Values
To serve the public and civic sector with events, programs and services that inspire innovation for the greater good.
To be a catalyst that strengthens and transforms the communities in which we work, live and thrive.
We convene, connect and engage people and organizations so that they can discover innovative solutions to complex social problems.
WE DO THIS THROUGH:
Professional Learning Programs and Events
Meeting Coordination and Support
Organizational Support Services for Associations, Organizations and Initiatives
Cultivate Connections
Throughout human history, we have craved connection. It's in our DNA as humans, and it's in our DNA as Fusion Learning Partners. That's why everything we do, from our events and conferences to convening and supporting collaboration, is built on a foundation of connection where we can all strengthen and transform the communities we serve – together.
Collaborate
Learning and innovation don't happen in a bubble, and no individual alone possesses the power and knowledge we gain when we work together. Collaboration is the catalyst for breaking new ground, and with that in mind, we've made creating spaces for collaboration to happen a focus of all we do.
Future-Ready
When we connect and collaborate, we can begin seeing around corners and imagining what's to come, allowing us to create the future we want together rather than letting it simply happen to us, our organizations, and our communities.
Passion
We approach every project and partnership in the belief of our purpose, mission and vision.
Purpose
We believe that everything we do should be rooted in promoting innovative practices to strengthen and transform our communities.
Partnership
We build relationships that are mutually-beneficial, mission-aligned and transformational.
Fusion Learning Partners prides itself on the experience, expertise and passion of its staff. Whether our knowledge and expertise of program planning and event management, marketing and sales, operations management or providing key capacity building services, our team is passionate about the work we do and the impact our efforts have on the careers and lives of those who are served through the partnership and services we provide.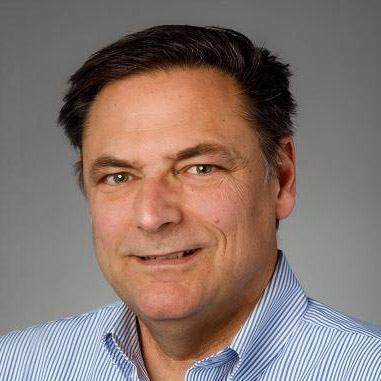 Dale Bowen
Deputy Director, Public Technology Institute
Dale works with the Public Technology Institute's leadership, member officials, private sector and other non-profit partner organizations to develop content to help local government managers and leaders better understand the tech, service delivery and management issues impacting local government. With thirty-five years of experience in the local government association community, Dale develops collaborative approaches and programs that provide insight and value to member and customer audiences.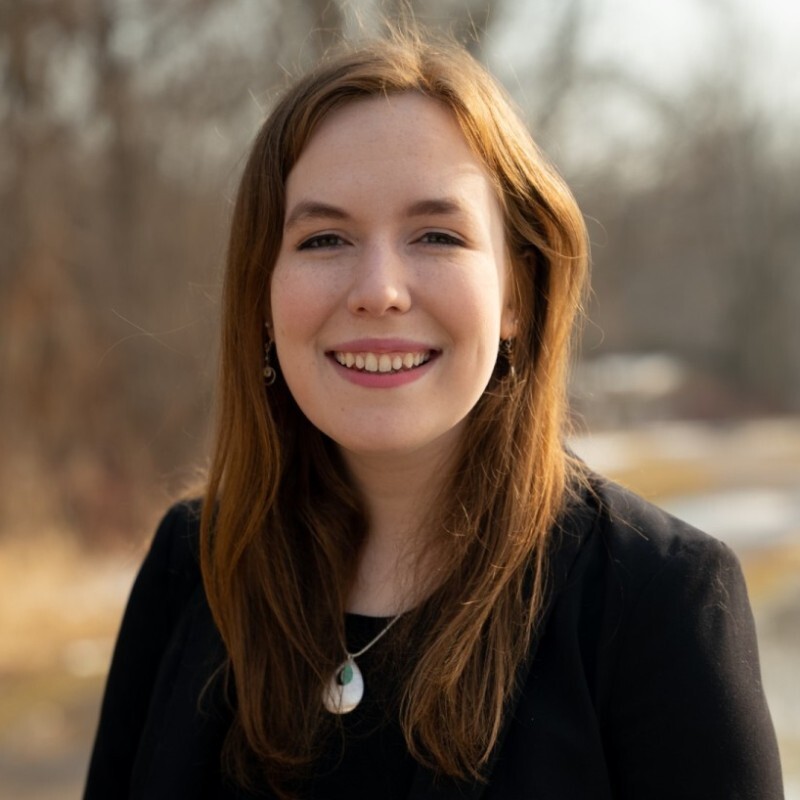 Jenna Dorer
Events & Operations Coordinator
Jenna brings talented and multi-faceted experience in marketing, communications, digital media, and event coordination. Her role at Fusion also includes virtual meetings technical coordination, administration, operations, event and marketing support, and customer service support.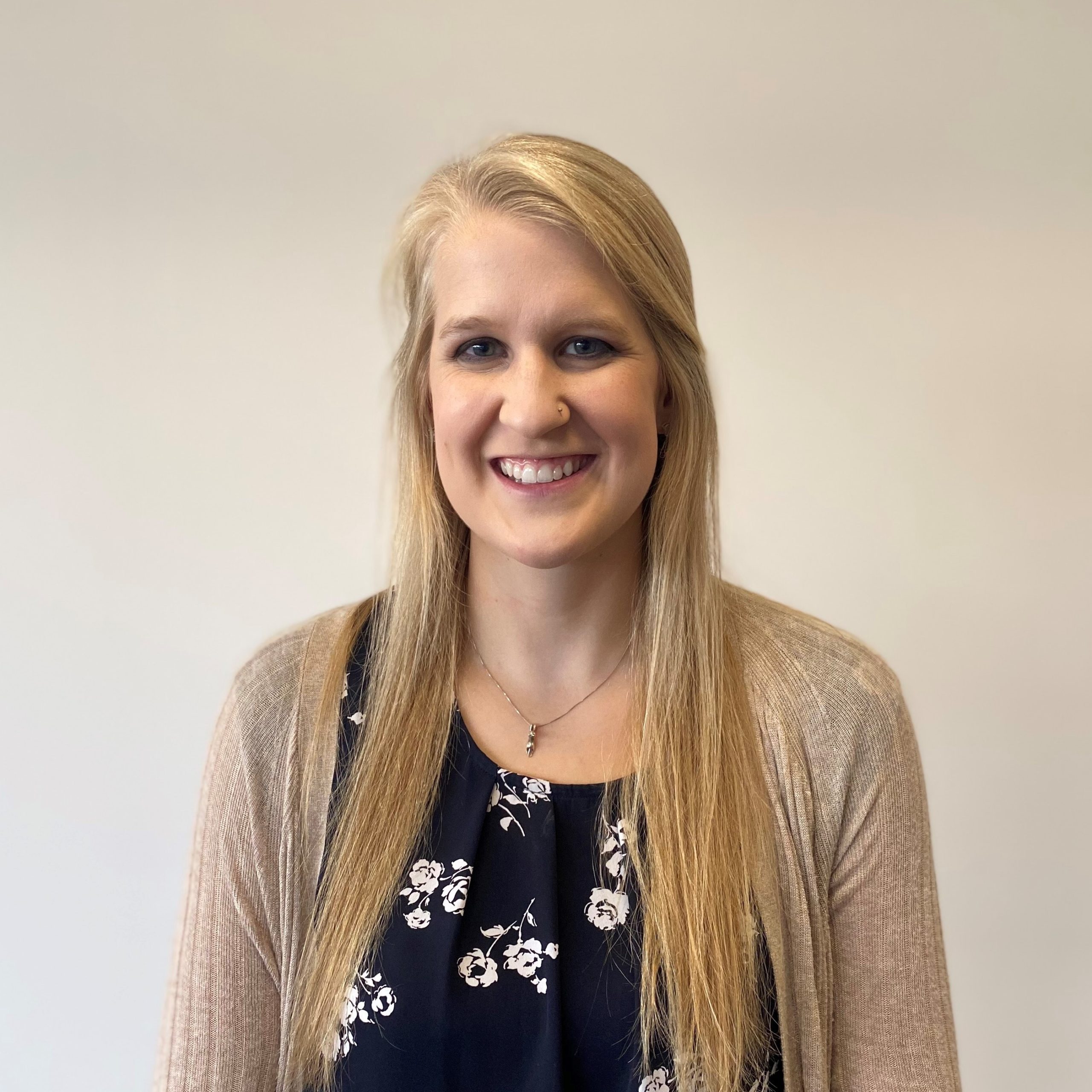 Noelle Hulshizer
Program & Communications Coordinator
Noelle excels in her field of public relations and brings talented experience in marketing, communications, digital media, and event management. Her role at Fusion also includes technical coordination, marketing, administration, and event and customer service support. She enjoys the variety of programs that Fusion manages, learning something new every day!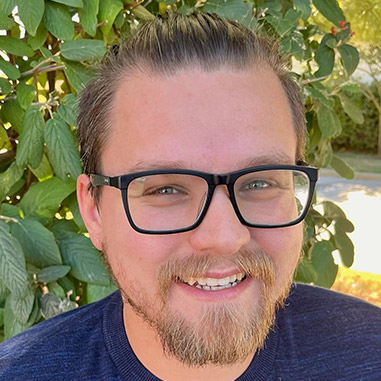 Ian brings experience in event planning from both a venue host and planner perspective. He has enjoyed pivoting his events to fit the everchanging landscape of the world. His role includes client coordination, event planning & logistics, budgeting, and volunteer & speaker management. He loves putting together fun, unforgettable experiences.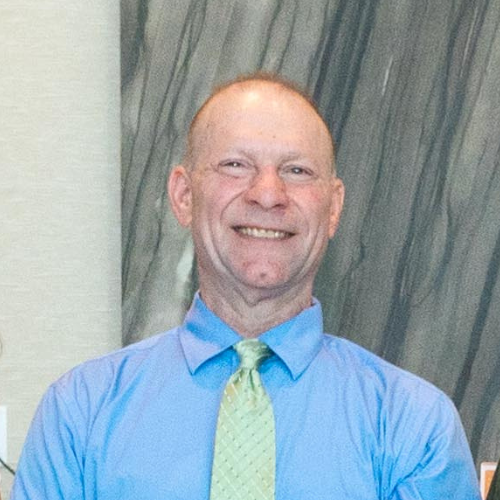 Christopher Kohn
Sponsorship & Tradeshow Manager
Chris has 20 years of exhibit and sponsorship sales and comprehensive trade show management experience. Throughout his career he has been involved with over 100 conferences and trade shows. He is no stranger to events both large and small, ranging in size from 75–10,000 attendees and 10–500 sponsors & exhibitors. His event experience and on-site responsibilities include client contracts, facility rules & regulations, logistics / shipping / material handling procedures, union rules & regulations, booth selection, membership / sponsorship point systems, sponsorship programs & vendor contracts. Chris excels at fostering and maintaining positive, working relationships with new and existing sponsors & exhibitors to ensure budget goals and client satisfaction are met.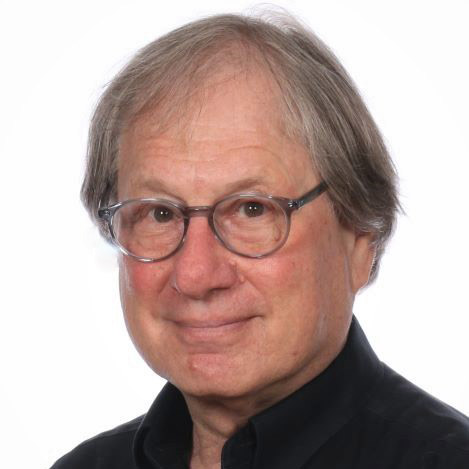 Dr. Alan Shark
Executive Director, Public Technology Institute
Alan has headed the Public Technology Institute (PTI) for some 19 years and brings 30+ years of experience in technology and public management. He is a recognized author, speaker, blogger, and podcast host, and has spent most of his career in nonprofit management. He also teaches Technology & Public Management for over 14 years and is currently associate professor at the Schar School of Policy and Government, George Mason University. In addition to PTI and teaching, Alan is co-chair and fellow of the Standing Panel on Technology Leadership for the National Academy of Public Administration.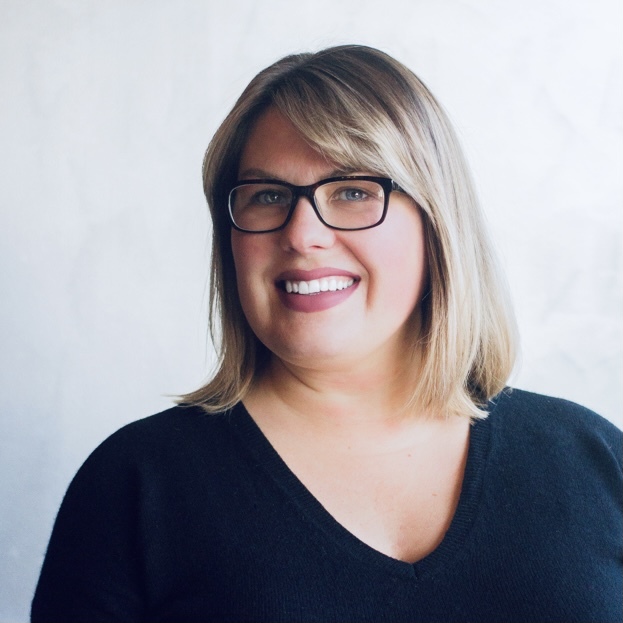 Dana Sobania
Event & Operations Manager
Dana is an accomplished event professional with over 10 years of experience in event management and high-touch hospitality. She developed her professional pursuits at the confluence of the Twin Cities' cultural and culinary communities. Hospitality work is her passion, and she has a great understanding of the important relationship between guest-facing and back-of-house operations, while also embracing the precision of data management and reporting. Dana's combination of logistical knowledge, meticulous attention to detail, and hands-on, personalized approach to customer service ensure that every attendee has a positive experience.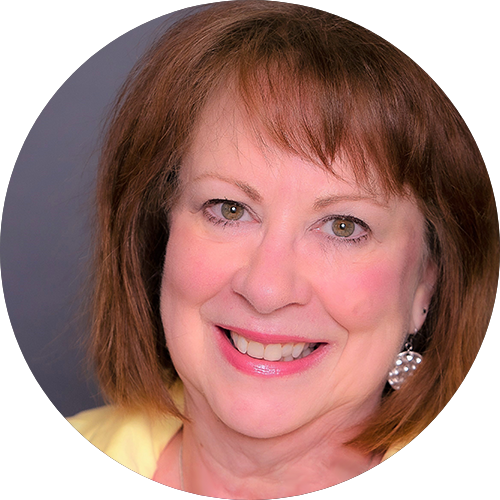 Margaret Winchell
Senior Account Executive & Event Manager
Margaret has more than 30 years' experience in educational event management for groups of 150 – 2500, as well as 20 years' experience in association management, providing executive level leadership to both national and international clients. She has extensive experience working with hotels and convention centers around the globe and experience with coordinating transportation services, onsite/offsite event planning during the conference, securing entertainment, managing food and beverage, decorations for staging, receptions and banquets during a conference.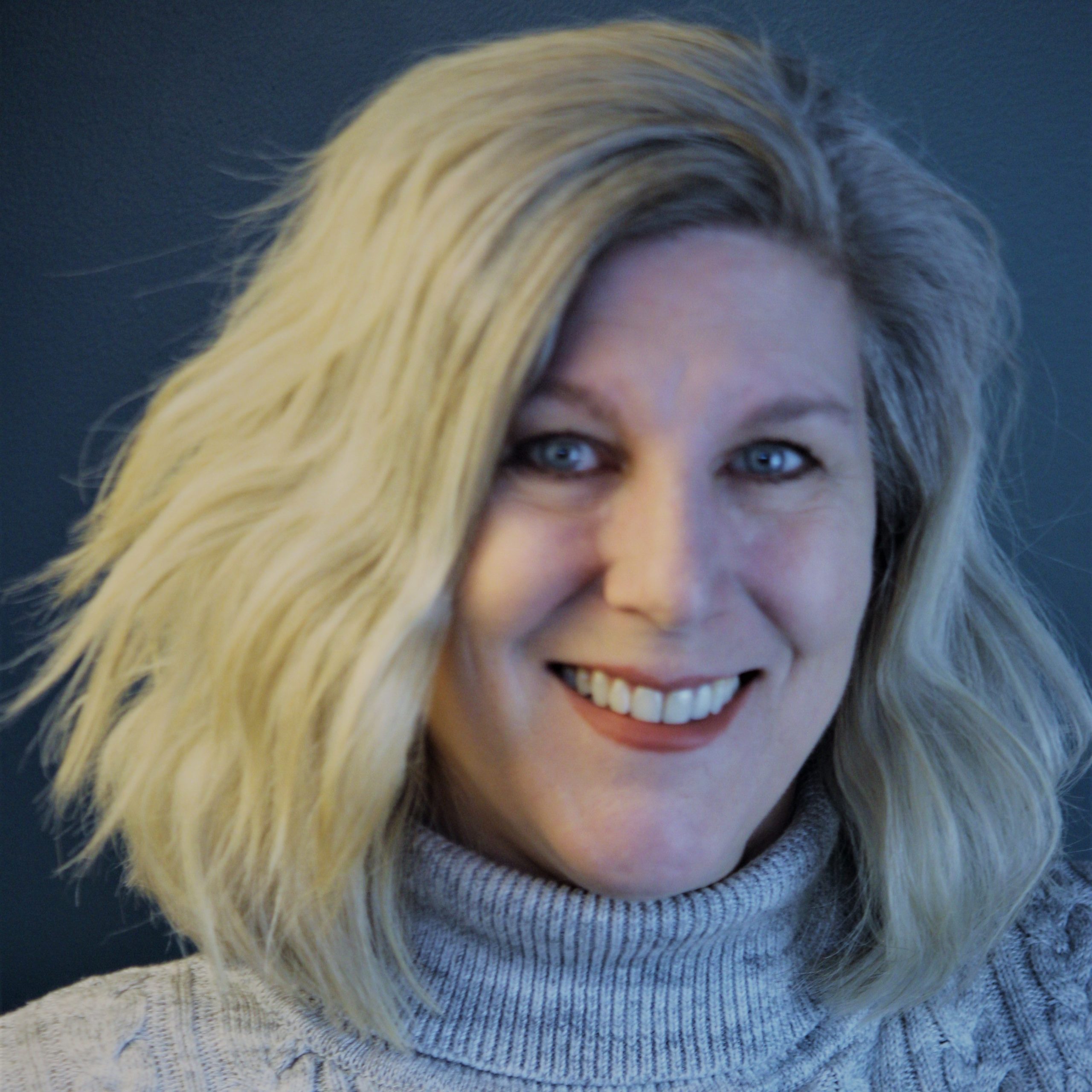 Mary Wynne
Chief Executive Officer
Mary has twenty years of experience as an accomplished nonprofit leader with a proven track record of designing and leading innovative, impactful programs and client services, including educational programming. She is adept at building relationships and incorporating the unique needs of diverse stakeholders to deliver outcomes that exceed expectations. Mary has been recognized for her strategic leadership skills and has been successful in overseeing complex change and growth initiatives.
Our Board of Directors represents different roles and organizations, which helps provide breadth and depth as they guide and advise Fusion Learning Partners on issues of the day and future direction. This team of nonprofit and business professionals knows the underpinnings of Fusion and what guides our work. The Fusion Board of Directors shares our mission and values and hold us to the highest standards so that the communities and partners we serve receive exceptional service and results.
Board of Directors Position Announcement
 Are you civic-minded and want to support positive change in our communities? Do you believe in the importance of convening and connecting people to promote learning and inspire innovation? Are you looking for an opportunity to join a strategic group of cross-sector professionals to help lead a dynamic organization? 
Then we want you to join our Board of Directors! 
Who We Are: 
Fusion Learning Partners is an established and growing nonprofit organization dedicated to serving government and civic organizations with educational events, programs and services that inspire innovation for the greater good. We convene, connect and engage people and organizations so that they can discover innovative solutions to complex social problems. We do this through: 
Professional Learning Programs and Events

 

Meeting Coordination and Support

 

Organizational Support Services for Associations, Organizations and Initiatives

 
Our vision is to be a catalyst that strengthens and transforms the communities in which we work, live and thrive. 
We are Minnesota-based organization with new national reach, embarking on a plan for growth. With a focus on technology and innovation, we will continue to advance our core activities of producing a variety of fee-based, educational events and programs, as well as offering conference and meeting planning and management services to external clients. 
Who You Are: 
You are a professional in the public, civic or private sector looking to support and contribute to the work of a nonprofit organization, expand your professional connections and grow new skills.

 

You have an interest in supporting the work of government agencies and civic organizations.

 

You understand that ongoing professional development, life-long learning and innovative thinking are key drivers to the success of individuals, organizations and institutions.

 

You believe in the importance of cross-sector collective action to create equitable systemic change.

 

You are strategic and collaborative, and enjoy contributing ideas, connections and opportunities for growth.

 
The Position: 
Three year board term starting in January, 2024

 

Quarterly meetings

 

Estimated 20 hour time commitment per year

 
For More Information: Contact Mary Wynne, Chief Executive Officer at mwynne@fusionlp.org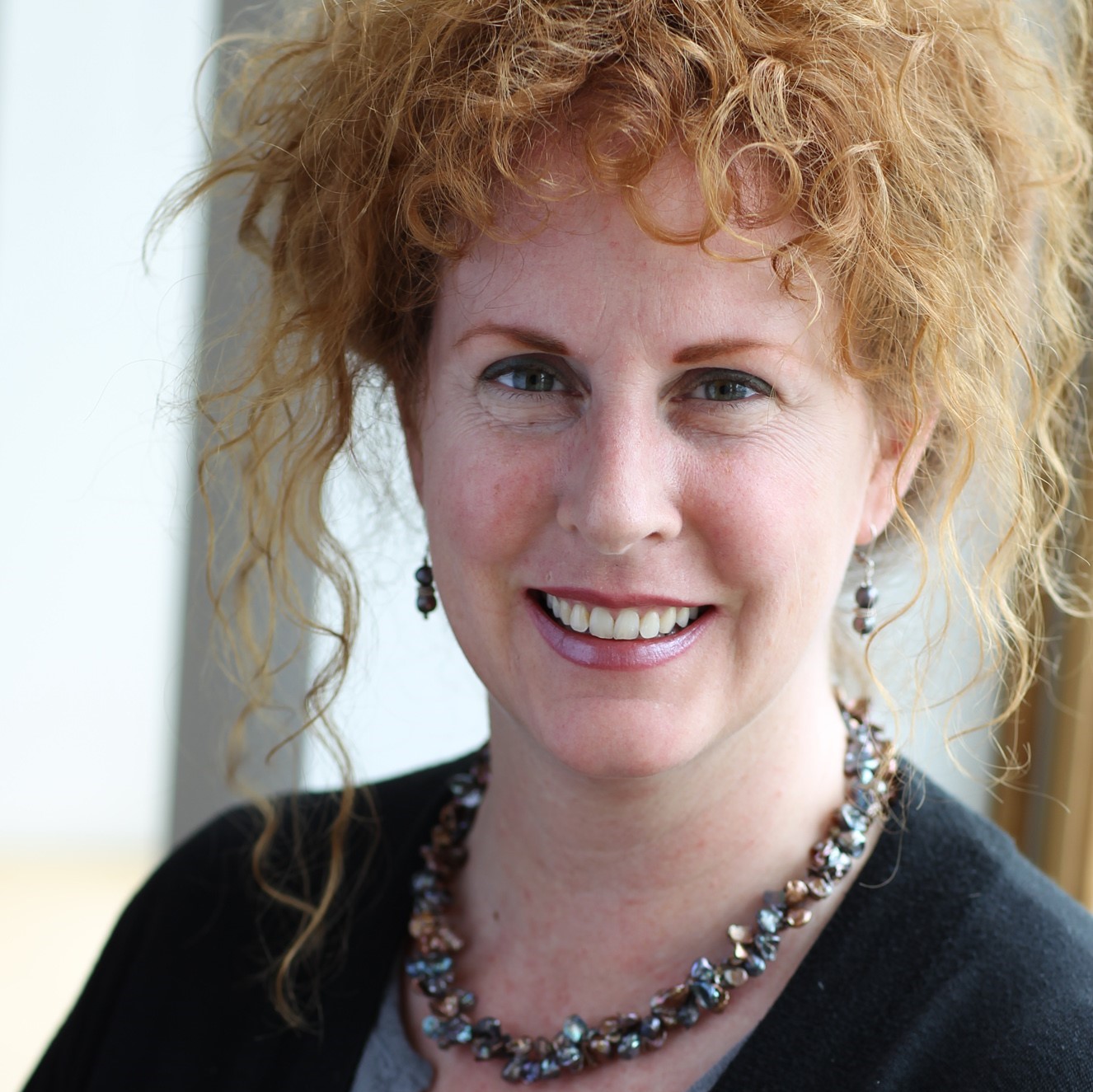 Cathy Hart
Board Chair
President and CEO, Slainte Group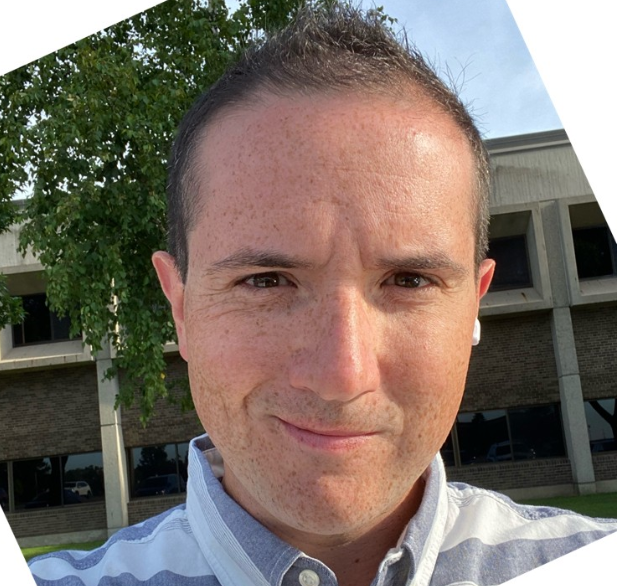 Dave Blanchard
Board Secretary
School of Education, Teacher Development: Information Media, Saint Cloud State University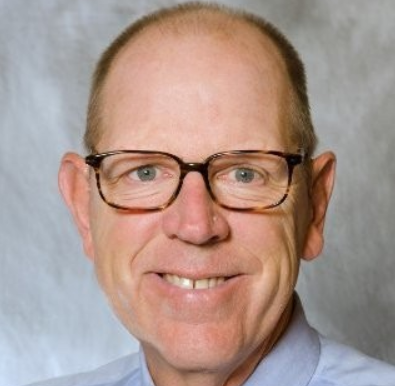 Jay Kiedrowski
Board Treasurer
Senior Fellow, Humphrey School of Public Affairs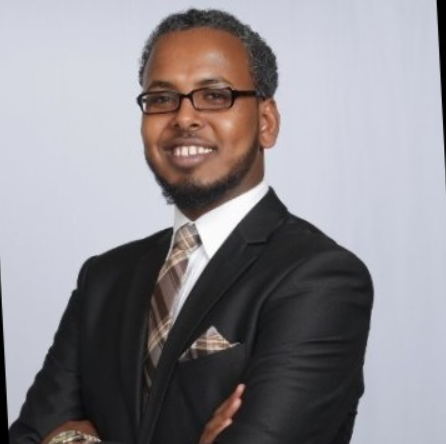 Osman Ahmed
Director of Community Partnerships, Great MN Schools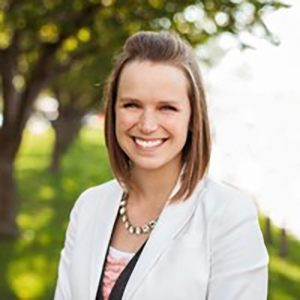 Kaela Dickens
Client Lead & Analytics Consultant, Data Drive LLC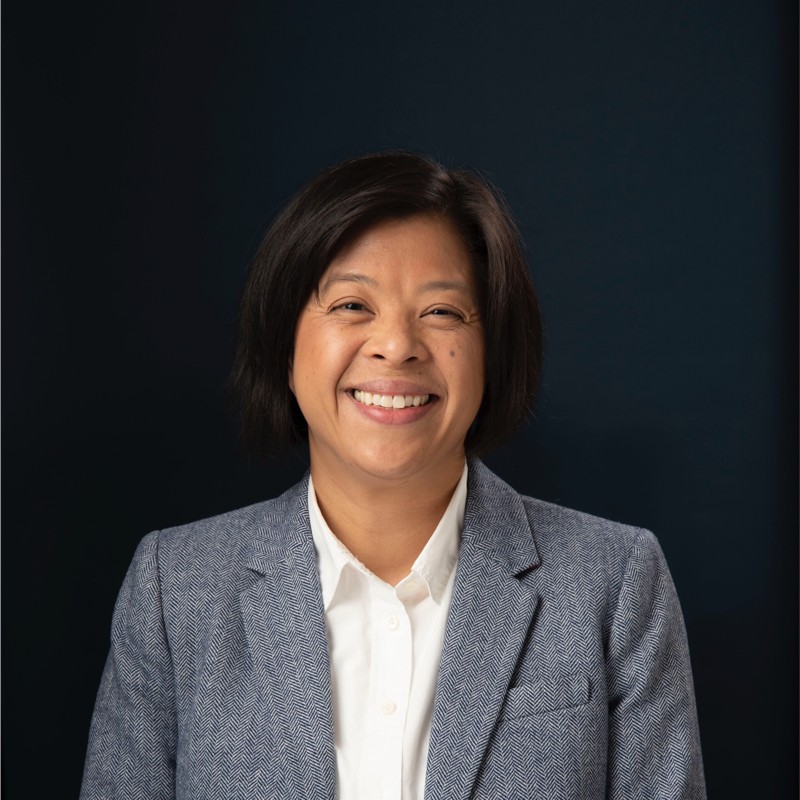 Elizabeth Lo
IT Director, Bedford County, Virginia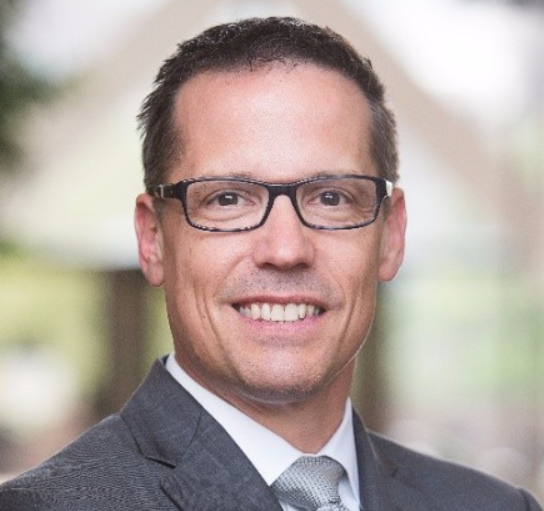 Mike Sable
Assistant City Manager, City of Bloomington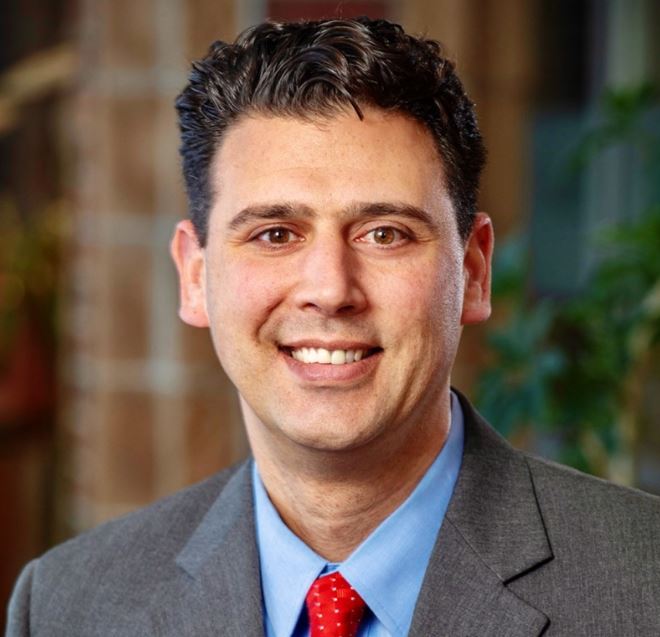 Joe Sheeran
Communications Manager, City of Maplewood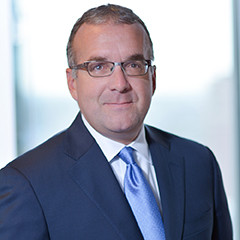 Tom Steichen
General Counsel & COO, Colliers Mortgage Holdings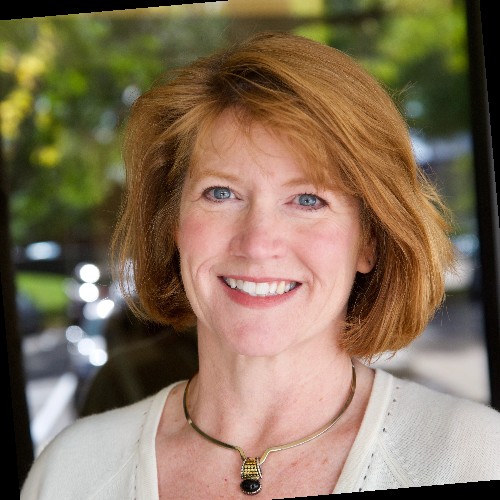 Sue Wallace
Founder/CEO, Quantico Consulting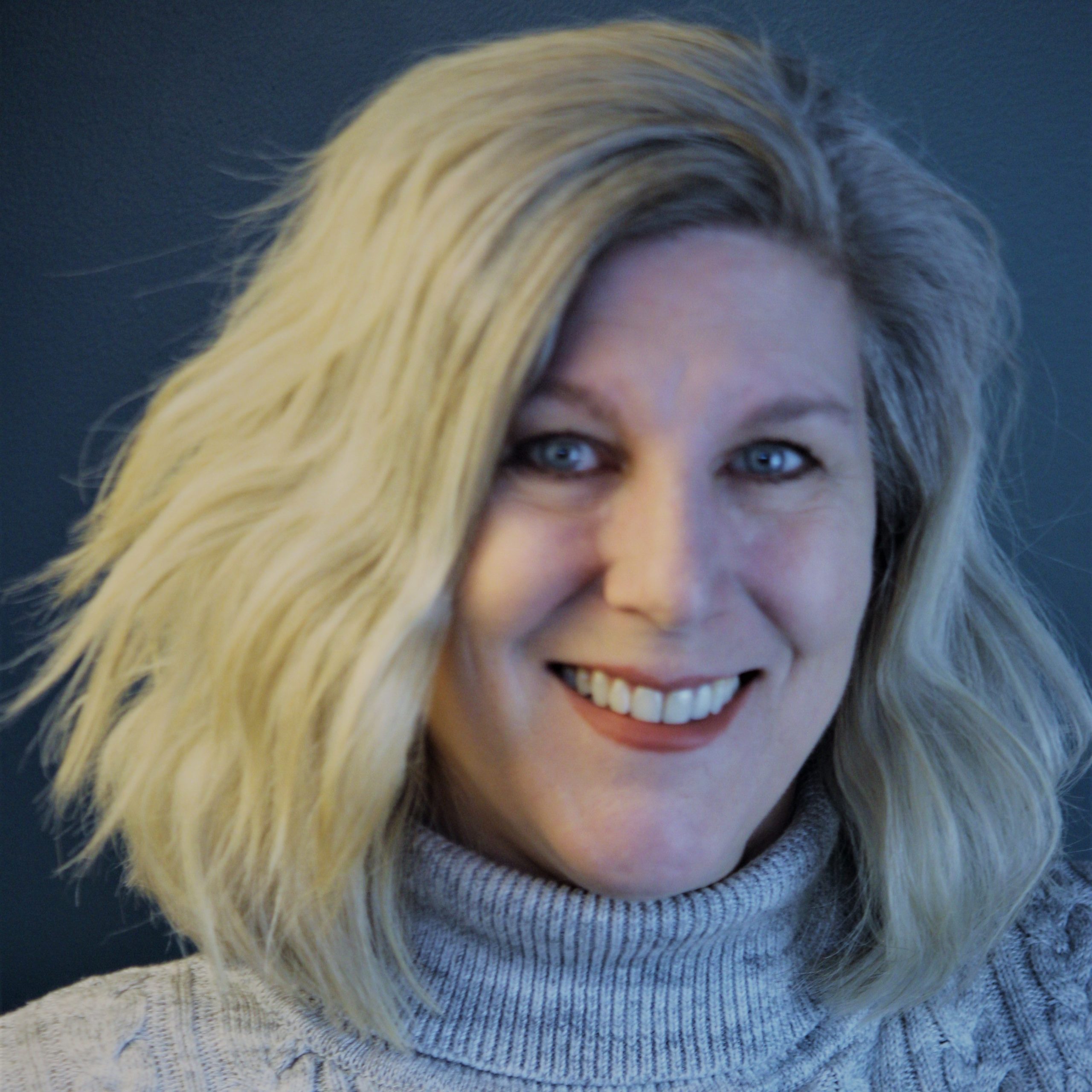 Mary Wynne
Chief Executive Officer, Fusion Learning Partners
Exciting News from Fusion Learning Partners!
Fusion Learning Partners Welcomes the Public Technology Institute to Further Enhance Government Tech Solutions
MNIT Receives Golden GOVIT Awards at the 39th Annual Government IT Symposium
These awards recognize Individual Leadership and COVID-19 Rapid Response Efforts made by MNIT Services.
Accessibility Highlights from the 2020 Government IT Symposium
Minnesota's digital accessibility coordinators share accessibility news, techniques, and resources with their state of Minnesota colleagues. They attend conferences to learn the latest and maintain their certifications. The Office of Accessibility asked Rita Larson to share takeaways from the 2020 Symposium.
NDIT Executives Participating in Virtual Government IT Symposium
Chief Information Officer Shawn Riley, Chief Information Security Officer Kevin Ford and Chief Data Officer Dorman Bazzell will participate in the 39th Annual Government IT Symposium Dec. 8 – 10.
Bush Foundation Grant for the Transforming Learning Summit Speaker Series
45 Years of Connecting, Convening, Inspiring and Informing
How do local policymakers, staff, and appointed officials in diverse settings and from diverse backgrounds gain the knowledge to make informed decisions and the skills to work effectively with other stakeholder groups? This is the question from which Government Training Services (GTS) was born.
In 1976, as a result of work started by the Center for Urban and Regional Studies at the University of Minnesota, GTS was established as a public joint powers association. The intent was to bring together the providers and consumers of education and training, to develop quality programs available to all local governments so that each local entity did not have to "reinvent the wheel," and to consider economies of scale. What emerged was a vehicle ideally suited for addressing intergovernmental and multi-sector educational needs.
In 2003, due to cuts in state appropriated funds, GTS transitioned to an independent, nonprofit corporation, with a new board of directors, an expanded mission to serve both the public and civic sector, and a new name – GTS Educational Events.
Over the years, GTS has formed meaningful relationships with dozens of public, civic and private sector partners. Our partners include those who have worked with GTS for decades, as well as new partners who are just beginning to reap the benefits of working with an organization that shares similar goals and values around the power of convening and connecting people.
Building on the strength of our 45 year history, we are moving into the future as an organization that is focused on playing an important role in our society – perhaps now more than ever – to be a catalyst for organization and community transformation. We do this in a spirit of partnership and co-creation, working with our partners, clients, stakeholders and participants to bring people together to learn, solve problems and create positive social change.
Starting in 2021, we are transitioning away from the GTS Educational Events brand to become Fusion Learning Partners. Our hope is that our own transformation will better align with our new mission and focus on innovation and technology, our values of purpose, passion and partnership; and our new vision to be a catalyst that strengthens and transforms the communities in which we work, live and thrive.