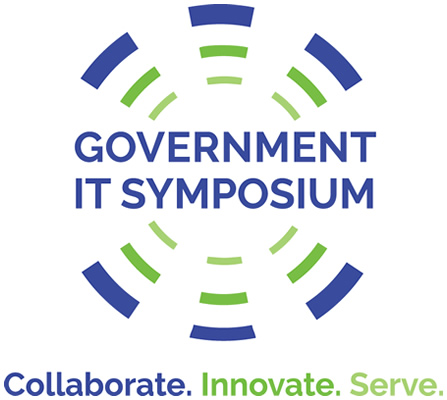 The 2019 Call for Presentation Proposals has CLOSED.
Thank you for your interest in the Government IT Symposium! The 2019 site has expired, but the 2020 site can be found below. We'd love for you to share your expertise & solutions so be sure to check out this years opportunities!
About GTS Educational Events
If you are a nonprofit or public sector group looking to create a conference, workshop or educational event with impact, look to GTS. We believe educational events are successful when participants learn and grow and then return to their organizations and communities to make them stronger. We look forward to continuing our work with the broad spectrum of organizations striving to make a difference for the people and communities they serve.
Steering Committee
Alex Hepp, City of Hopkins
Bill Bleckwehl, Cisco
Dave Andrews, DEED
Jay Wyant, Minnesota IT Services
Jim Hall, Ramsey County
Matt Bailey, IBM
Melissa Reeder, League of Minnesota Cities
Nathan Beran, City of New Ulm
Sue Wallace, IT Futures Foundation
Lisa Meredith, Minnesota Counties Computer Cooperative
Justin Kaufman, Minnesota IT Services
Renee Heinbuch, Washington County/MNCITLA
Jerine Rosato, Ramsey County
David Berthiaume, Minnesota IT Services
Cory Tramm, Sourcewell Tech 
Content Committee
Tomas Alvarez, Federal Reserve
Tom Ammons, MN.IT – Central
Dave Andrews, MN State Services for the Blind
Susan Bousquet, MN.IT – DOT
Robert Granvin, Metro State
Alex Hepp, City of Hopkins
Shawntan Howell, Ramsey County
Jenny Johnson, Metropolitan Council
Millicent Kasal, MN.IT – Central
Ping Li, MN.IT – MMB
Chibuzor Nnaji, MN.IT – DHS
Mehrdad Shabestari, MN.IT – Central