Speaker: Jim Hall, CEO, Hallmentum
Find out what open-source software is and how it is changing the game. Leveraging open-source software can lead to quicker innovation, reduced time to market, freedom from lock-in, enhanced reliability, lower total cost of ownership, and a host of other benefits. Explore how moving to open-source may require rethinking business models, procurement methods, project management methodologies, cost of ownership, staffing, management of non-vendor & community relationships, risk assessment, and commercialization.
ABOUT THE SPEAKER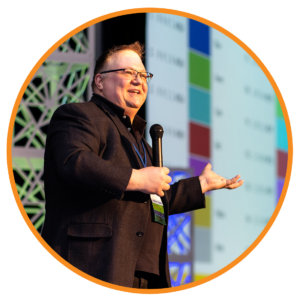 Jim Hall, CEO, Hallmentum
Jim Hall is an innovative, high-achieving Senior IT Leader with over twenty years' experience in IT Leadership. Jim believes in developing the next generation of IT Leadership, to help IT organizations better respond to the changing technology landscape.
After serving more than eight years as Chief Information Officer in government and higher education, Jim founded Hallmentum to provide coaching, advising, and mentoring to CIOs and IT Directors, Leadership Development training to emerging IT Leaders, and Essential Management training to new managers and supervisors.
Jim is a featured speaker on IT Leadership and Technology Innovation at conferences and venues including Government IT Symposium, SINC Midwest IT Forum, International Institute of Business Analysis, Premier CIO Forum, Minnesota e-Learning Summit, CIC CIO TechForum, and UBTech.
Jim is a published author on IT Leadership, and has written Coaching Buttons, a collection of essays about leadership and vision in information technology: how to be a leader, how to lead through change, how to do strategic planning. Jim has also contributed chapters to several professionally published books on IT Leadership, including The Open Organization Leaders Manual (2nd Edition), The Open Organization Workbook, and Cultivating Change.
Jim contributes feature articles about IT Leadership and Technology Innovation in magazines and journals including Government CIO Outlook, CIO Review, University Business, OpenSource, and The Open Organization. Jim has also been interviewed and cited as an expert on IT Leadership and Technology Innovation for publications including University Business Magazine, and MinnPost.
Jim has a master's degree in Scientific and Technical Communication from the University of Minnesota, and a bachelor's degree in Physics from the University of Wisconsin-River Falls.