Thank you all for attending GOVIT Symposium 2022!
Moving into the new year, we've had some time to reflect and celebrate the 2022 GOVIT Symposium. It was a time of connection, recharging, and reimagining what's possible. As well, being able to get back together in person this year was amazing. We are so grateful to our sponsors, exhibitors, speakers, and all of you who attended in person and virtually to make this event so impactful!
Symposium highlights by the numbers…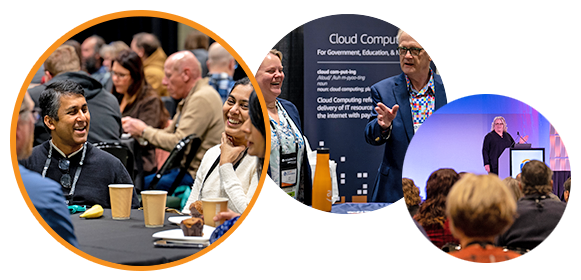 503 registered attendees

45 sponsors & exhibitors

90+ breakout sessions & speakers

2 keynote sessions & 2 plenary sessions
What did people think of this year's Symposium?
82% rated the Symposium as excellent or very good

82% strongly agreed or agreed that the Symposium was valuable to their professional development

93% would recommend the Symposium to a colleague or co-worker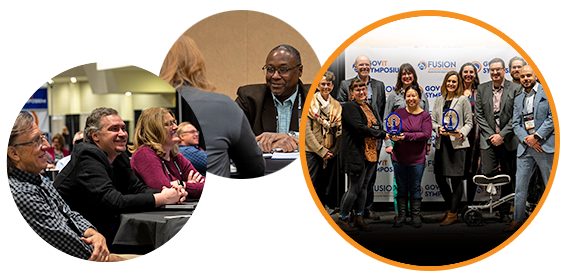 What did they say about it?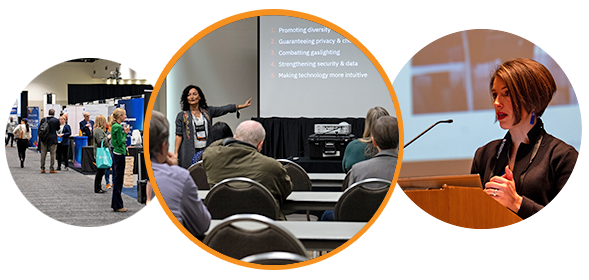 "After the pandemic's virtual events, it was so great to see people in person this year and re-connect with people."
"Well done and very worthwhile. Thank you for the time and dedication required to pull off a high-quality event."
"Thank you so much for hosting the symposium! It was truly informative, and you guys put so much effort into allowing us to learn new ways."
We're already preparing for the 2023 conference.
Whether you joined us this year or missed the Symposium,
save the date for December 12 – 14, 2023!
We're looking forward to seeing you then!
THANK YOU, 2022 SPONSORS!
About Fusion Learning Partners
From learning opportunities and events to organizational development and collaborative initiatives, Fusion exists to strengthen and transform the communities where we work, live, and thrive.
Because Innovation Begins with Learning.
2022 Steering Committee
Alex Hepp, City of Hopkins
Nirja Trivedi, Microsoft 
Chad Kummerow, Microsoft
Nash Pherson, Microsoft
Corey Tramm, Sourcewell Tech
Dave Andrews, Minnesota State Services for the Blind - DEED
Jay Wyant, Minnesota IT Services
Jim Hall, Hallmentum
Sarah Mixdorf, Google
Joel Pingel, Google
Lisa Meredith, MnCCC
Matt Bailey, IBM
Melissa Reeder, League of Minnesota Cities
Jennifer Marik, AWS - WWPS
Sue Wallace, Quantico Consulting
Amy Middendorf, Morrison County
Raquel Anderson, MNIT Central