2020 Golden GOVIT Awards Information Guide
Submission Deadline Extended! 11:59 PM CST
Wednesday, September 30th, 2020
NOTE:  The online submission form automatically closes at 11:59 CST on September 30th and technical support is only available until 4:00 pm that day. Please plan accordingly. NOMINATIONS THAT ARE INCOMPLETE OR RECEIVED AFTER THE DEADLINE WILL NOT BE CONSIDERED.
What are the Golden GOVIT Awards?
The Golden GOVIT Awards recognize  government agencies and individuals that have advanced government technology through collaboration, innovation service and individual leadership. In recognition of the unprecedented challenges brought about by the COVID-19 pandemic, a new category is being added for 2020 – Rapid Response.
How are the awards connected to the Government IT Symposium?
The Government IT Symposium provides a natural forum to feature and celebrate the products, services, systems and solutions that improve government IT services and benefit citizens. 2020 recipients will announced during the Symposium on December 10th. In addition, there will be scheduled times throughout the Symposium for nominees to discuss their projects/initiatives to attendees.
What are the Award Categories & Criteria?
There are five award categories for 2020 – four that are product/program-based and awarded to an agency or team, and one that is awarded to an individual. There will be one award winner selected from each of the following categories. The award winners will have demonstrated excellence and impact in: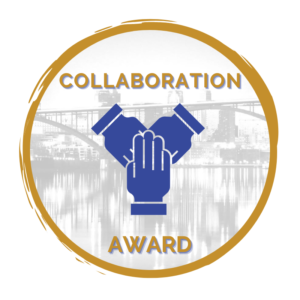 Collaboration (product/program) – A joint effort between two or more government bodies, two or more departments within a single body, or between government bodies and private firms/non-profit organizations that use shared resources to create a new product or program; which resulted in cost-savings, efficiency and an effective response to an identified need.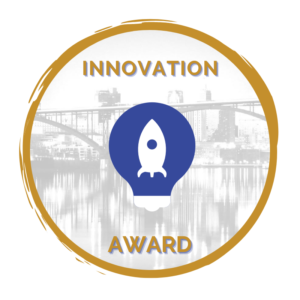 Innovation (product/program) – A product or program that disrupts the current status quo and meets these three criteria: Novelty: the degree of newness and uniqueness; Impact: the magnitude and scope of improvement to government efficiency and effectiveness; Replicability: the potential for replication in other government bodies or sectors.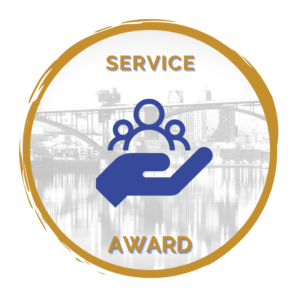 Service (product/program) – The delivery of digital information and/or transactional services that make a difference in the lives of citizens. Nominations should meet these criteria: a strong focus on the end-user's accessibility and experience, a high level of citizen engagement and satisfaction, incorporation of the technologies used by today's citizens, and timely, informative content.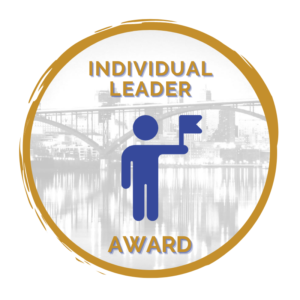 Individual Leader– An individual who champions and implements innovation, inspires collaboration, is focused on improving service, and demonstrates a personal commitment to advancing the professional and career development of him/herself as well as others in their agency.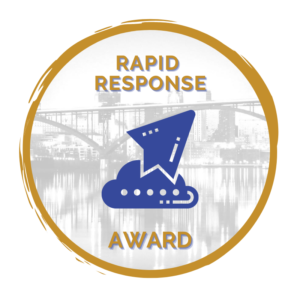 New for 2020 – Rapid Response – The COVID-19 pandemic has challenged governments across the globe like no other disaster or emergency in our lifetimes. The response has had to be swift and in nearly every case, that response was supported by technology and the government IT leaders and workforce behind that technology. This category recognizes government bodies that rapidly and effectively responded to this emergency by using each of the other award categories – collaboration, innovation and service. The response should have or continue to be supporting one or more of the following areas – public health/health care, the economy or the business of government. Some examples include efforts that boosted health care system capacity; improved access to public health data, information and/or guidance; improved access to emergency financial supports; repurposed infrastructure; relaxed or simplified regulations; effective government employee telework with minimal disruption, and improved cybersecurity efforts, to name just a few.
Note:  All projects nominated must have been implemented (or in beta stage) within the last two years of the submission deadline.  
Who can be nominated for these awards?
A government body or individual can nominate themselves or they can be nominated by an internal or external source that has direct knowledge and experience with the nominee. All nominees must be employed by federal, regional or state agencies, counties, cities/townships, or state colleges/universities.
Note: The Golden GOVIT Award Subcommittee has the right to limit the amount of nominations that get passed through for peer reviewing.
How are award recipients selected?
Submitted nominations will be reviewed by the Government IT Symposium Steering Committee first. Four nominations in each category (finalists) will be presented on the Government IT Symposium website. Individuals who register to attend the Symposium by the voting deadline will receive an invitation and instructions to review the posted nominations, and vote for their top choices in each category (individuals will only be able to vote once in each category).  Nominees receiving the highest number of votes in each category will be the award recipients. In the event of a tie score, the Steering Committee will make the final selection.
How are award recipients notified?
Award recipients will be announced at the close of the Government IT Symposium on December 10th. All nominees should plan to attend.
How are nominees recognized?
All nominees will be recognized in the following ways:
Each agency or individual will receive one complimentary registration to the Government IT Symposium (one registration per nomination).
All nominees will be featured on the Government IT Symposium website during the voting period.
All nominees will be recognized at the closing of the Government IT on December 10th, from 12:45pm to 1:30 p.m. (Pathable Virtual Platform).
All project-based nominees will be asked to participate as an exhibitor (during scheduled exhibitor break times) and in Q&A sessions during the Government IT Symposium (December 8th, 9th, and 10th).
The following information will be requested on the online submission form. It is highly recommended that nomination information is created in another document and cut and pasted into the online submission form:
Award category, title of project (or name of the individual leader), agency, contact information for the nominator and nominee, project implementation date
Summary (100 words or less) – a high level overview of the project (or the individual leader)
Narrative (500 words or less) – for projects, include the concept, process, significance and impact (how it demonstrates excellence and meets the criteria); for individual leaders, describe how he/she meets the criteria. Nominations may include URLs of public-facing, project-specific sites. Additional materials or attachments will not be accepted.
When and how do we submit nominations?
All nominations must be sent through the online submission form. Once you submit your nomination a confirmation will be sent to you via email. No revisions to nominations once submitted. Nominations will be accepted between August 12th and September 30th, 2020 (Nominations must be received by 11:59 p.m. (CST).
About GTS Educational Events
If you are a nonprofit or public sector group looking to create a conference, workshop or educational event with impact, look to GTS. We believe educational events are successful when participants learn and grow and then return to their organizations and communities to make them stronger. We look forward to continuing our work with the broad spectrum of organizations striving to make a difference for the people and communities they serve.
Steering Committee
Alex Hepp, City of Hopkins
Bill Bleckwehl, Cisco
Dave Andrews, DEED
Jay Wyant, Minnesota IT Services
Jim Hall, Ramsey County
Matt Bailey, IBM
Melissa Reeder, League of Minnesota Cities
Nathan Beran, City of New Ulm
Sue Wallace, IT Futures Foundation
Lisa Meredith, Minnesota Counties Computer Cooperative
Justin Kaufman, Minnesota IT Services
Renee Heinbuch, Washington County/MNCITLA
Jerine Rosato, Ramsey County
David Berthiaume, Minnesota IT Services
Cory Tramm, Sourcewell Tech 
Content Committee
Tomas Alvarez, Federal Reserve
Tom Ammons, MN.IT – Central
Dave Andrews, MN State Services for the Blind
Susan Bousquet, MN.IT – DOT
Robert Granvin, Metro State
Alex Hepp, City of Hopkins
Shawntan Howell, Ramsey County
Jenny Johnson, Metropolitan Council
Millicent Kasal, MN.IT – Central
Ping Li, MN.IT – MMB
Chibuzor Nnaji, MN.IT – DHS
Mehrdad Shabestari, MN.IT – Central