Dec 12-14, 2023 • St. Paul RiverCentre
Get ready for three days filled with energy, passion, creating connections, and an exceptional speaker lineup!!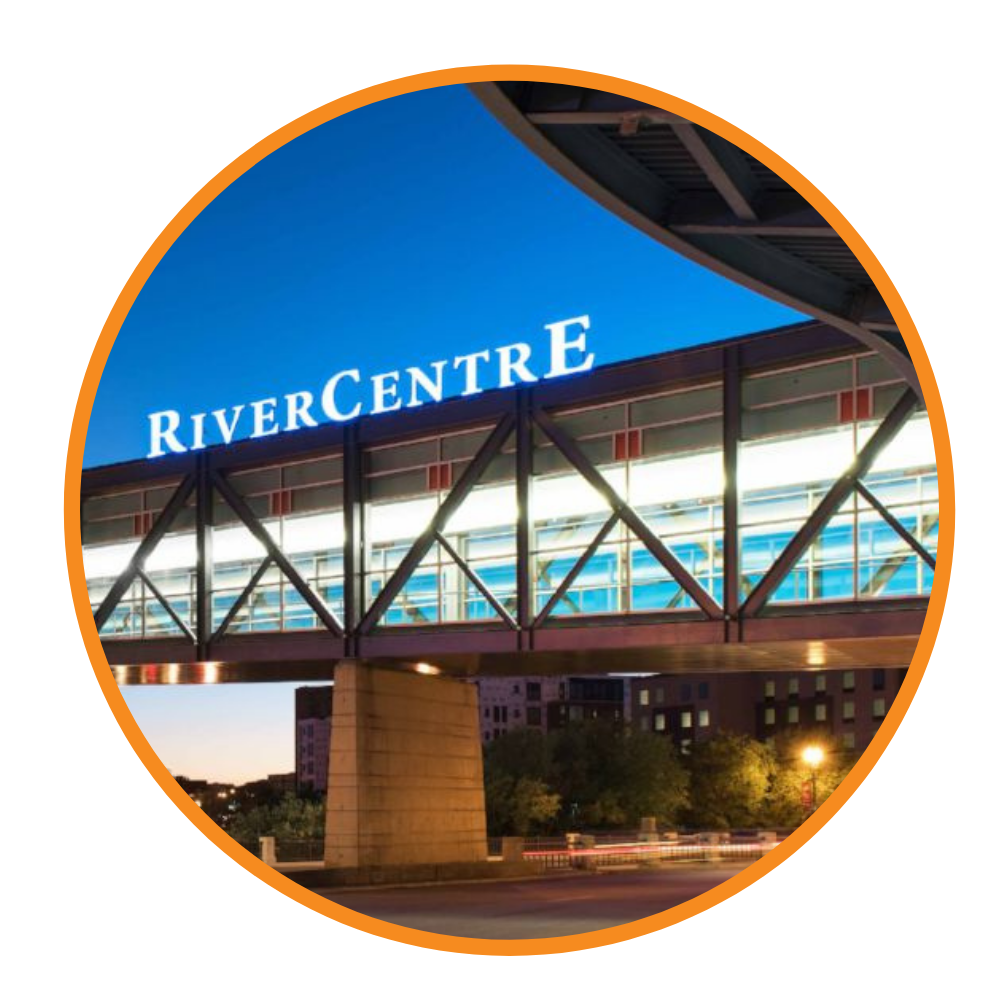 Exploring the Future of HumanIT
Humanity, or HumanIT, is quickly changing. Artificial intelligence is ushering in a rapid evolution of technology – and with that come questions about what's next and how people fit into this evolution. We're discovering what's possible and, at the same time, exploring the human elements that machines can't replicate or replace. Too often, it can feel like we're exploring topics like these alone on an island.
The 2023 GOVIT Symposium is an easy way to step off the island and join other leaders, technologists, and business partners from across sectors— including city, county, state, regional, and federal agencies, as well as tribal government and public education. Get off the island, strengthen your teams, learn from and be inspired by others, and explore new opportunities to collaborate with your peers – all at the 2023 GOVIT Symposium!
Join us on December 12th-14th for the GOVIT Symposium to recharge, get inspired, and address our challenges… Together!
In an age of vexing challenges, public officials, business leaders, and nonprofits are nurturing collaborative public-private ecosystems to take advantage of shared knowledge and unique strengths to drive solutions.
– Deloitte, March 2023
EXPLORE THE 2023 GOVIT SYMPOSIUM:
2023 SYMPOSIUM HIGHLIGHTS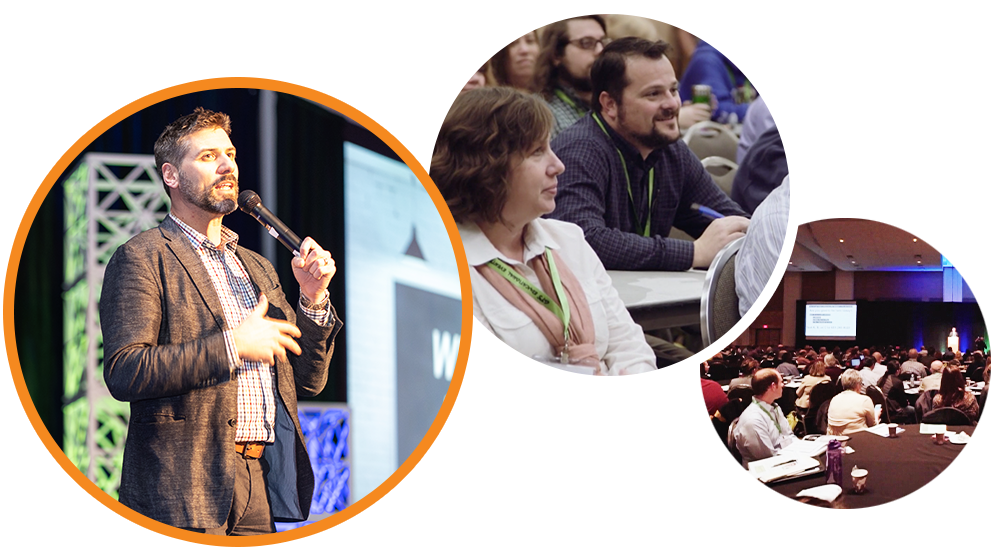 2 keynote speakers

3 plenary sessions

60+ breakout sessions & speakers

Deep-dive pre-conference sessions

Fireside chats & "Byte-sized" learning opportunities

Golden GOVIT Awards program

Hands-on tech lab & over 40 exhibits
THE GOVIT SYMPOSIUM IS PERFECT FOR
CIOs, CISOs, CTOs, CBTOs
IT Directors and Managers
Accessibility and Equity Management
Data and System Analysts
Network Administrators
Information Security Analysts
Software/Systems Development and Engineers
Business Intelligence/Quality Assurance
Web and Applications Developers
State
Regional
Federal
Counties
Cities
K-12
Higher Education
KEYNOTE & PLENARY SPEAKERS

December 13 Keynote: Government IT in the Age of AI
An engaging discussion covering various aspects of Government IT, from its current state to the exciting future possibilities.
The discussion will delve into critical use cases for AI, including enhancing constituent engagement through government services, empowering government workers with AI superpowers, transforming vast amounts of data into actionable insights, and exploring the evolving landscape of security with the advent of AI.
About Chris Hein:
Google Cloud's Director of Customer Engineering for the Public Sector/SLED, Chris Hein, has been with the company for nearly a decade, helping states, localities, and educational institutions use Google's technologies to better serve constituents and operate more efficiently.
Working to help state and local governments utilize technology to better serve their constituents. Chris has had the good fortune of working with a highly talented team of Customer Engineers dedicated to changing the state of IT in the public sector. They are working to bring the best of Google to the public sector.
December 13 Plenary: The Diffusion of Innovation:
How and Why New Ideas and Technology Spread and How Gov IT Can Transform Your Organization

Government IT professionals often "touch the future" earlier than the rest of their organization, yet a common frustration is an inability to translate their insights into policy decisions at senior management levels that will harness new technologies and dynamic new ways of doing business. Diffusion of Innovation is one of the oldest social science theories explaining how an idea or product gains momentum and diffuses (or spreads) through a social system, prompting people to adopt a new idea or behavior or product. Understanding this concept, enables Government IT professionals to lead dynamic change throughout their entire organization.
About Ron Holifield:
Ron spent two decades as a city manager before founding SGR in 1999. Today SGR is the largest local government executive search firm in the nation, the third largest interim management firm, and the largest private provider of training and professional development for local governments in the nation. In 2022, SGR took over operating responsibility for the Alliance for Innovation, a non profit association of governments devoted to advancing innovation in government. Ron serves as CEO of SGR and Executive Director of AFI. AFI member agencies benefit from three professionally trained futurists on the team that help to anticipate and evaluate the future of local government.

December 14 Keynote: Empowering Citizens: How Emerging Technologies Transform Government Services
Join David as he explores technical thought leadership across a range of emerging technology domains and how to translate your business strategies into innovative technology strategies that connect data, applications, and infrastructure.
About David Wedel:
David is an experienced executive with over three decades in technical business development and sales and a passion for building alliances and enabling customers to invest wisely in the latest technologies. Whether video data is utilized for evidence, protecting people and property, improving an experience or process, or as the eyes of a federated generative AI enterprise solution David and his teammates know the players and the products best deployed pan-vertically.
Before joining Dell in 2021, David's career in technology was honed as he worked for GE, Cisco, and Sony respectively, and was further shaped by his experiences at a variety of emerging technology start-ups in the fields of digital imaging, communications, and networking technologies. His experience as end-user, integrator, and product sales professional to retail, commercial, SLED, healthcare and manufacturing sectors provide a broad base of experience and knowledge.
David is a native Minnesotan, grew up on a farm developing that distinctive Midwestern work ethic and passion for life-long learning. His avocations are spending time with his three (3) grown children, in the service of mission development to several non-profit organizations, and in the study of history and theology. An avid reader, he always has at least three books he is reading at once…fiction, non-fiction and business or technology, and his travels have only further fueled his zeal for shared experiences (and a good scotch on occasion).
December 14 Plenary: Navigating IT in 2024:
A Roadmap from State, County and City Perspectives
Join us for this informative and inspirational panel session as leaders from across sectors discuss and rank their top 5 priorities and concerns for the coming year.

Speakers:
Dr. Alan Shark, Public Technology Institute (Moderator)
Jaime Wasculus, CIO, City of Saint Paul
Jon Eichten, Deputy Commissioner, MNIT Services
Adam Frumkin, CIO, Franklin County Ohio
Shawn Riley, former CIO for the State of North Dakota and Co-Founder, Bisblox
Well done and very worthwhile. Thank you for the time and dedication required to pull off a high-quality event.
EARLY BIRD REGISTRATION IS OPEN
Early Bird Ends Friday, October 27 • Register by Tuesday, November 28
Now on its 42nd year, the GOVIT Symposium is one of the nation's longest-running, well-respected government IT events.
Connect with like-minded government IT professionals from a wide variety of settings and locations to gain insights and new ideas.
Over 60 hours of content – developed and presented by government IT professionals and their solution partners.
On-demand access to recorded sessions for months after the event.
Multiple thought-provoking keynote and plenary speakers.
Formal and informal opportunities to interact with presenters, solution partners, and your peers.
Thank you so much for hosting the symposium! It was truly informative, and you guys put so much effort into allowing us to learn new ways.
GROUP RATES AVAILABLE:
SAVE 10% off of the regular rate for groups of 20 or more.
Pre-Con Only
EARLY BIRD PRICING Public Sector
Includes all preconference sessions (and food & beverage) on Tues, December 12

Regular Rate $225
1 Day
EARLY BIRD PRICING Public Sector
Includes all sessions (and food & beverage) on EITHER December 13 or 14

Regular Rate $350
2 Day
EARLY BIRD PRICING Public Sector
Includes all sessions (and food & beverage) on BOTH December 13 and 14

Regular Rate $500
3 Day All Access
EARLY BIRD PRICING Public Sector
Includes all sessions (and food & beverage) on December 12, 13, and 14

Regular Rate $575
Includes all sessions (and food & beverage) on EITHER December 13 or 14
Includes all sessions (and food & beverage) on BOTH December 13 and 14
2022 SYMPOSIUM HIGHLIGHTS
503 registered attendees

45 sponsors & exhibitors

90+ breakout sessions & speakers

82% rated the Symposium as excellent or very good

82% strongly agreed or agreed that the Symposium was valuable to their professional development

93% would recommend the Symposium to a colleague or co-worker
After the pandemic's virtual events, it was so great to see people in person this year and re-connect with people.
THANK YOU, 2023 SPONSORS!
About Fusion Learning Partners
From learning opportunities and events to organizational development and collaborative initiatives, Fusion exists to strengthen and transform the communities where we work, live, and thrive.
Because Innovation Begins with Learning.
Alex Hepp, City of Hopkins
Chad Kummerow, Microsoft
Dave Andrews, Minnesota State Services for the Blind - DEED
Jay Wyant, Minnesota IT Services
Jim Hall, Hallmentum
Matt Bailey, IBM
Lisa Meredith, Minnesota Counties Computer Cooperative
Melissa Reeder, League of Minnesota Cities
Joel Pingel, Google
Sarah Mixdorf, Google
Sue Wallace, Quantico Source
Nash Pherson, Microsoft
Jennifer Marik, Amazon Web Services- WWPS
Amy Middendorf, Morrison County
Adam Larson, Washington County
Jaime Wascalus, City of St. Paul
Amy Kretsch-Ward, Fortinet
Lee Jones, Salesforce
John Gamades, Orangeball Creative